Have you recently invested in a shiny new caravan and live in Norfolk or enjoy spending your holidays there? Given much thought to where you are going to store it when you are not using it? We know what you're probably thinking 'I was just going to store it on my driveway, it's really safe there". While we understand why you think that, we need to point out that there is a higher chance your caravan or leisure vehicle will be stolen if it is parked up outside your home. That's why we've put together this guide to caravan storage Norfolk-based sites.
So, whether you live in Thetford, King's Lynn, Attenborough, Holt, Cromer or Great Yarmouth, there are six great caravan storage sites. Most have been selected because they have the official CaSSOA stamp of approval, offer competitive rates and are extremely safe and secure. If you are in doubt about whether caravan storage is worth it or not or are curious about the price you may have to pay, check out this accompanying post. If you are ready to find the best caravan storage facilities for your vehicle, check out the guide below.
Caravan Storage in Norfolk
East Runton Caravan Storage
Address: Wyldflowers, Top Common, East Runton, Cromer, Norfolk NR27 9PR
Website: http://eastruntoncaravanstorage.com/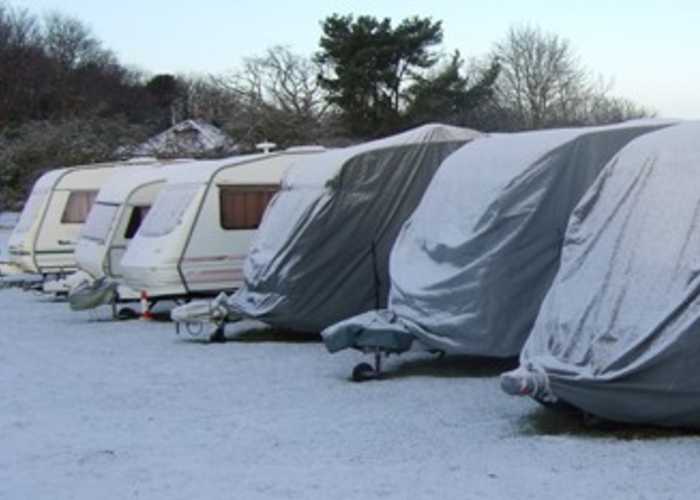 Philip Pashley first setup East Runton Caravan Storage in 2006 and it has steadily grown in both popularity and prominence ever since. Located on the stunning coast of Northern Norfolk, it sits close to Sheringham and Cromer and provides easy access to a number of the great caravan parks the county has to offer. The generously sized site has more than 300 pitches on both hard surface and grass plots with the option of standard and drive through. Storage is available in a wide range of different contracts, including short-term/temporary, winter, summer and longer durations.
When you choose East Runton Caravan Storage, you get the benefit of the following safety features and extra facilities:
Electronically controlled access on entry and exit
Owners can visit anytime they want from 7.30am until dusk
Towing and servicing are available upon request
Caravan Storage Norfolk
Address: Wayside Farm, Skeyton Road, North Walsham, Norfolk NR28 0JG
Website: http://www.caravanstoragenorfolk.co.uk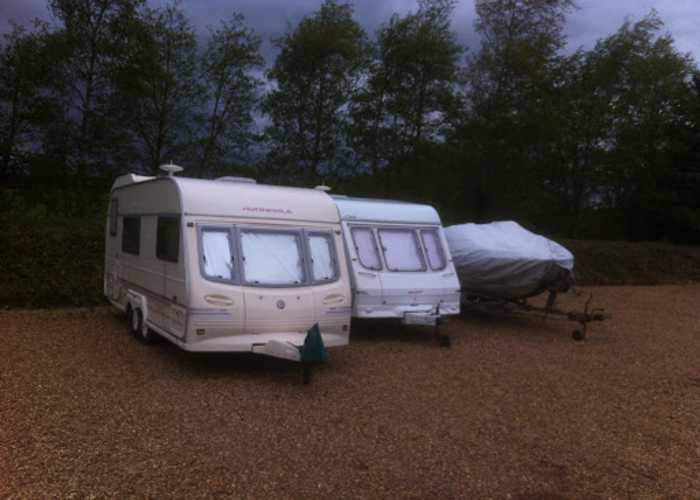 A relatively small, but friendly and secure family-run business, Caravan Storage Norfolk is based at Wayside Farm close to North Walsham, around 9-miles to the south-east of Cromer and 5-miles inwards from the coast. As well as storage for caravans, they can also take care of your other leisure and utility vehicles like trailers, boats, beach buggies, jet skis, cars and motorhomes.
All vehicles benefit from a hardstanding pitch and there are security measures in place. For more information, you need to contact the owners.
A11 Secure Caravan Storage
Address: A11 Secure, Watton Road, Great Eillingham, Attenborough, Norfolk NR17 1LB
Website: http://www.a11secure.co.uk
At A11 Secure, you get the benefit of safe storage facilities suitable for all kinds of leisure vehicles including trailers, boats, motorhomes and caravans. It is situated close to the Norfolk A11, hence the name and is perfect whether you live in the area or like visiting the area. The site is registered with CaSSOA and currently rated with a Silver Award. Most storage plots the business offer are outside, with a very limited number available between November and June under cover.
There are effective security measures and special features available here, including:
Perimeter ditch and bank
Entry at a single point via a security gate
Security lighting
Perimeter alarms
Vehicle owners are given their own security key
North Norfolk Indoor Caravan Storage
Address: Manor Farm, Ingham Near Stalham, Norfolk
Website: https://www.northnorfolkindoorcaravanstorage.co.uk/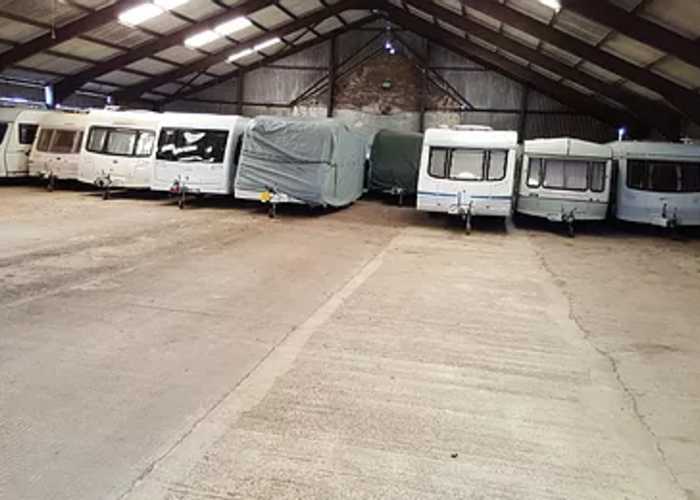 North Norfolk Indoor Caravan Storage is the perfect solution if you are looking for indoor storage for your tourer, whether it's a trailer, boat or caravan. The business has been offering this service, with a choice of long-term and short-term contracts, for many years.
Downtide Caravans & Leisure Secure Storage
Address: Cromer Road, Alby, Norwich, Norfolk NR11 7QE
Website: https://downtide.com/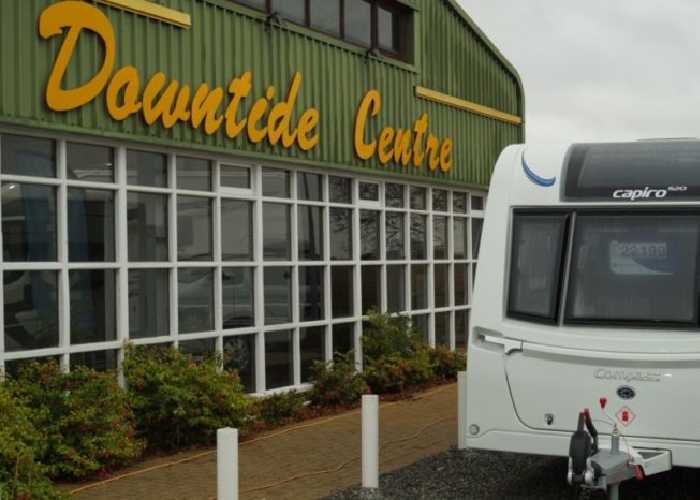 Downtide Caravans & Leisure is a family owned and run caravan and motorhome sales business that has more than 30 years' worth of experience that has a team of extremely knowledgeable staff and highly trained engineers. They are committed to providing a professional, friendly and personalised experience to all their customers. As well as caravan and leisure vehicle sales, they also offer secure storage facilities.
For more detailed information, you need to contact the company.
Model Farm Self Storage Caravan Storage
Address: Model Farm Self Storage, Model Farm, Wash Ln, Norwich, Norfolk NR15 2JR Website: http://www.modelfarmstoragenorfolk.co.uk/caravan-storage-facilities-norfolk/
Model Farm Storage provides a cost-effective, convenient, safe and secure storage solution for people living throughout Norfolk. As well as having space to store anything from shavings, fertilisers and large machines, they also have space for leisure vehicles such as caravans, campervans and motorhomes. In fact, the site has 4,000sq-ft worth of storage space indoors and around an acre of outdoor storage space too.
As you can see from the guide above, there are affordable and secure storage facilities available for your touring vehicles across Norfolk. We picked out the above options because of their reputations, so we're sure whatever you settle on for your leisure vehicle, you won't regret the decision.
Are you interested in caravan storage elsewhere in the country, we have produced a number of great caravan storage guides here at Caravan Helper, covering Kent, Essex, Cornwall, Dorset, Stoke on Trent, Hampshire, Northamptonshire and many more. For those who like to travel abroad, we also have guides to the best caravan storage facilities in Spain and France, that offer you the convenience of not having to tow your caravan from the UK across the channel to continental Europe.