Are you looking for a solution to the issue of where you should store your newly purchased caravan? Although your first thought may be to park it up in your drive or in front of your house, because you have the available space and surely, it's the safest place to keep it, you should consider the statistics surrounding caravan theft. Over half of all caravan and tourer thefts that occur in the UK actually happen in either motorway service stations or right from under the owner's nose outside their home.
Don't worry though, as there is an almost completely fool-proof solution in the form of caravan storage. If you live in Hampshire or like to frequent the county for holidays, we're happy to say there are various great facilities for storing touring caravans and motorhomes. These organisations cover the length and breadth of Hampshire are ideal for residents of Whitchurch, Bramley, Odiham, Winchester and Burley to name a few. If you're looking to find out how much caravan storage Hampshire options may cost you, check out our guide to the average costs. In the following guide, you'll find the best caravan storage available in Hampshire.
Caravan Storage in Hampshire
Lucky Lite Caravan Storage
Address: Lucky Lite Caravan Storage, Catherington Business Park, Catherington Lane, Waterlooville, Hampshire PO8 0AQ
Website: https://www.luckylite.co.uk
Lucky Lite Caravan Storage has over 35 years' worth of experience in the business of storing caravans and offers more than 600 spaces suitable for even the biggest vehicles such as twin axles and 5th wheel caravan. Their site is conveniently located just off the A3/A3(M) and although they no longer participate in the scheme, the company was a founding member of CaSSOA. They offer a variety of different pitch selections and levels of service to suit your needs and budget.
As well as the choice of hardstanding and grass pitches, some of the notable special features and safety measures in place at Lucky Lite includes:
24/7 emergency access out-of-hours
High-tech security system
Fully logged computer-controlled barrier access
Perimeter fence
CCTV surveillance
Security personnel present
240v power outlet
Trolleys for moving luggage
Greywater emptying point
Washdown area
Drinking water points
Chemical toilet emptying points
Free Wi-Fi access
Customer toilets
Third-party services including tourer servicing, motor mover fitting, towbar fitting and leisure products including satellite TV along with installations.
J Wren Caravan Storage
Address: J Wren Caravan Storage, Barracks Farm, Petersfield Rd, Ropley Alresford SO24 0HB
Website: https://www.jwrencaravanstorage.co.uk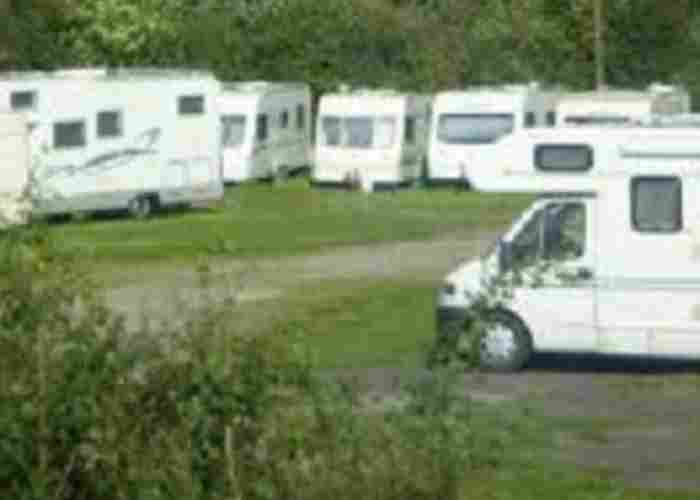 J Wren Caravan Storage is a family owned and run business based in a countryside location in Hampshire that allows for easy access to and from the A32. They have an easy to understand pricing structure and straightforward terms and conditions.
Along with enough space to store and carry out any maintenance and packing or unpacking with your caravan, J Wren Caravan Storage offers the following special security measures:
Secured perimeter
Pin-entry access gate
CCTV 24-hours a day
Owner lives on site
Access to caravans 24-hours a day
E&C Caravan Storage
Address: E&C Caravan Storage, Hatch Caravan Park, London Road, Basingstoke, Hampshire RG24 7JJ
Website: http://www.caravan-storage-hampshire.co.uk
E&C Caravan Storage for touring vehicles has been in business for more than 30 years and based at the same site on the edge of Basingstoke in Hampshire. They have a very professional and friendly service that caters to the whole county. Along with the hardstanding pitches they offer, you can benefit from the following special features and safety measures:
Access 7-days a week from 7 to 9am
Electric fob access system
24-hours CCTV surveillance
Hampshire Vehicle Storage
Address: Hampshire Vehicle Storage, Goodworth Clatford, Andover, SP11 7RG
Website: http://www.hampshirestorage.co.uk
Hampshire Vehicle Storage is a business located in the village of Goodworth Clatford, just 2-miles to the south west of Andover, Hampshire. The site offers plenty of secure storage space for not just caravans, but motorhomes, boats and other types of vehicles too. Each vehicle gets the benefit of a hardstanding pitch.
Special security measures and extra features offered at this site includes:
Walled perimeter
7-ft high metal gate securely locked access
Servicing and cleaning facilities
Toilets on-site
As you can see from the guide above, although there may not be as many options as there are in larger counties, there are several top-notch caravan storage solutions in Hampshire. We try to only offer the best advice and recommendations on Caravan Helper, so you can be sure, if a business has been highlighted above, its facilities and services are of the highest standard and your touring leisure vehicle will always be safe and secure.
If you would like to find out more about the caravan storage options in other parts of the UKK, check out our guides to locations such as Kent, Essex, Dorset, Stoke on Trent and South Wales. There are many more and if you are interested in storing your caravan abroad to save you the hassle of towing it to and from Spain or France, we have guides to storage facilities in those countries too.