It's wise, if you've invested a lot of money in either a caravan motorhome to think carefully about how you are going to store it when you are not using it. Perhaps you're thinking about just parking it up alongside your home. Before you do that, you may want to consider the fact more than 50% of caravan thefts that take place in the UK happen when they're parked up next to the owner's home. Therefore, wherever you are based in Cornwall, whether it's Perranporth, St Martins, Looe or somewhere else in one of the most truly stunning parts of the country, you will want a place you can safely store your caravan.
The option we'd highly recommend, here at Caravan Helper, is parking up your pride and joy at a local caravan storage facility. In this guide you will find the details for eight in particular, the majority of which have been approved by CaSSOA (Caravan Storage Site Owner's Association). You may also find this related post interesting as it discusses what caravan storage is likely to cost.
Caravan Storage in Cornwall
Piran Caravan Storage
Address: Near Perranporth
Website: https://www.pirancaravanstorage.co.uk/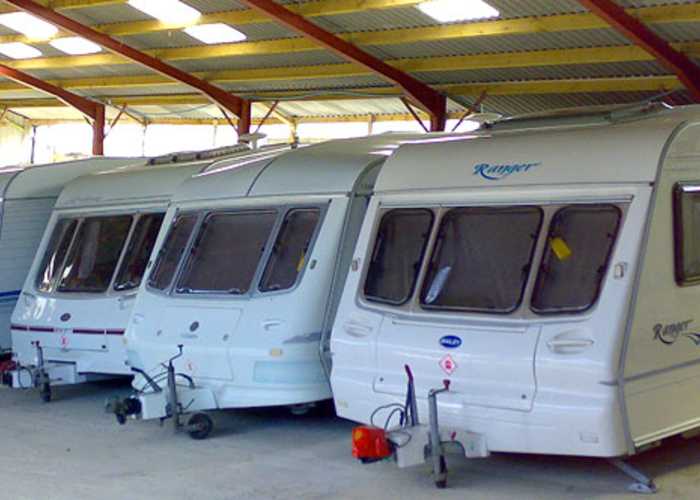 Piran Caravan Storage is a family-run business that has been offering highly secured undercover caravan storage for more than 15 years now. We have not supplied details of an address, because they do not readily give out their address on their website to ensure the location is secure. It is based 4 miles away from the A30 and around 6 miles from both Newquay and Truro. To find out more details you can call them on 01872 573448. As well as having many years' experience in the industry, the facility has also been awarded the Gold Standard from CaSSOA. The site has everything you could need and want from a storage location for your tourer.
Their extensive security measures include:
Fully alarmed premises
Owner present onsite
Controlled access
Secure perimeter protection
Security Lighting
24-hour CCTV
Number plate recognition technology
Protection against weather damage
Professional fire risk assessment
Vermin and pest control
This storage facility also offers a selection of additional services including valeting and towing.
Caravan Storage at Tregoad Park
Address: Tregoad Park, St Martins, Near Looe, Cornwall PL13 1PB
Website: https://www.tregoadpark.co.uk/accommodation/caravan-storage/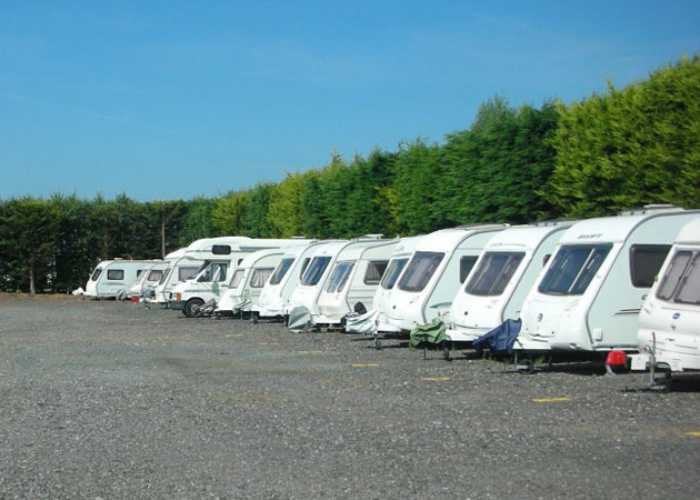 Tregoad Park is a family-run 55-acre holiday village nestled deep in the Cornish countryside. It's the perfect place for a break for people of all ages and walks of life. In addition to holiday park where you have a wide selection of different accommodation options, they also offer caravan storage for a very affordable price.
The security features of their storage facility include:
CCTV monitoring
Barrier controlled access
Internal gate access
Caravan Storage at Trethiggey Holiday Park
Address: Trethiggey Holiday Park, Quintrel Downs, Newquay TR8 4QR
Website: https://trethiggey.co.uk/family-holiday-park-cornwall/caravan-storage-cornwall/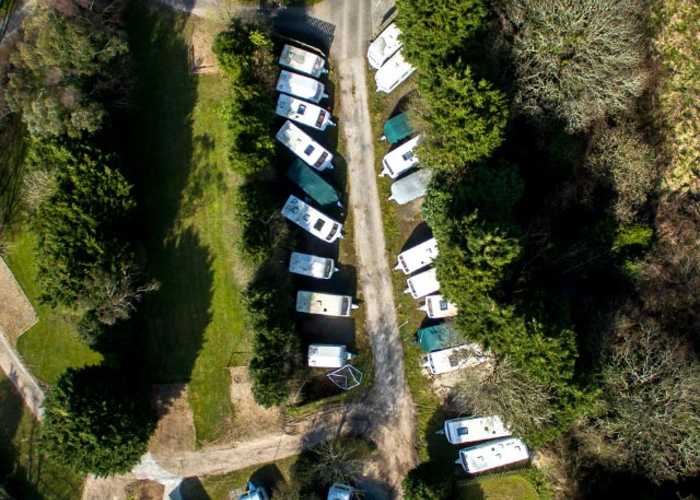 Trethiggey Holiday Park offers a holiday location for camping and touring caravans and motorhomes. It is based in Newquay on the edge of town in a picturesque park and offers easy access to some of the best and most beautifully golden beaches not just in the UK but in Europe. In addition to providing a great base for a Cornish holiday adventure, Trethiggey Holiday Park also offers caravan storage when you are not using your caravan, motorhome or other touring vehicle.
Caravan Storage at Trevornick Holiday Park
Address: Trevornick Holiday Park, Holywell Bay, Cornwall TR8 5PW
Website:  https://trevornick.co.uk/on-site/caravan-storage/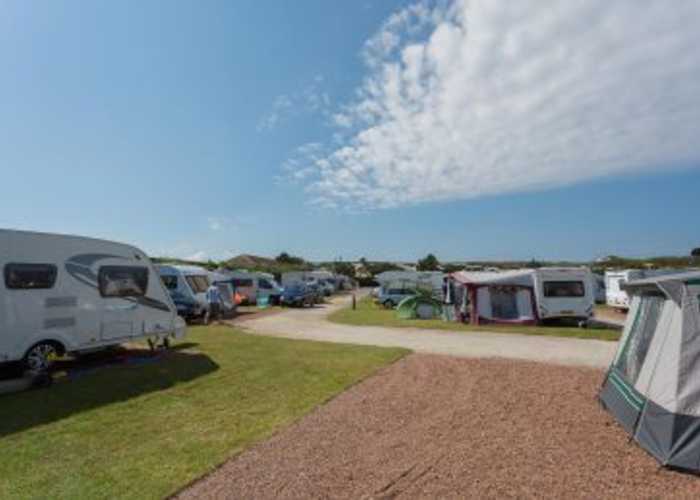 Trevornick Holiday Park is a five-star location the is centrally located to offer you access to everything the amazing county of Cornwall has to offer. Not only does it offer a wide range of excellent facilities and features, including a fishing lake, café, farm shop, spa and outdoor swimming pool, but they also offer caravan storage when you're not using your tourer.
As well as providing you a place to keep your touring vehicle if you are fond of travelling around the county, the storage facility at Trevornick provides each caravan or motorhome with a hard-surfaced and secure pitch.
The security facilities at the park include:
Owner on the site at all times
Controlled access
CCTV monitoring
Secured perimeter protection
Security Lighting
Caravan and Motorhome Storage at Monkey Tree Holiday Park
Address: Monkey Tree Holiday Park, Scotland Road, Hendra Croft, Newquay, Cornwall TR8 5QR
Website: https://www.monkeytreeholidaypark.co.uk/tariff/caravan-storage/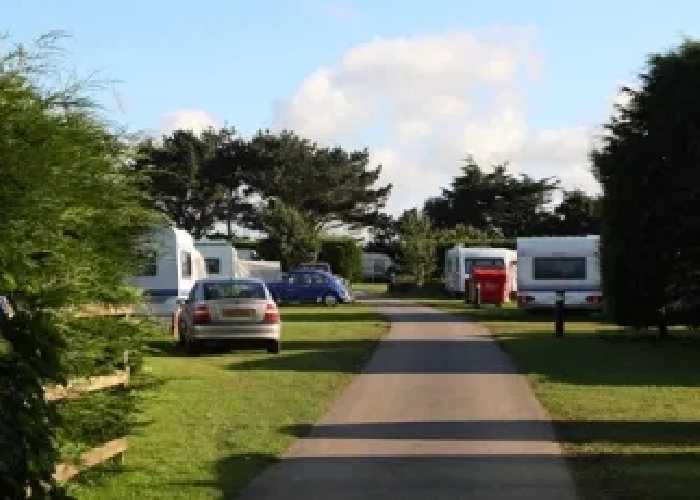 An award-winning caravan and camping holiday resort, Monkey Tree Holiday Park is based along the north coast and a short distance away from Newquay and Perranporth and provides easy access to some of the best sights and beaches in the county, such as Perranporth Beach and Fistral Beach. As well as various pitching options for holidaymakers, they also offer caravan and motorhome storage.
You can store at their secure compound on-site throughout the year, whether you live in the area and just want a safe place to keep it or you live elsewhere and enjoy holidaying in Cornwall. They even offer valeting services to prepare your caravan and will set it up on a pitch ready for use.
Headon Farm Caravan Site & Storage
Address: Headon Farm, Hollacombe, Holsworthy, Devon EX22 6NN
Website: http://www.headonfarm.co.uk/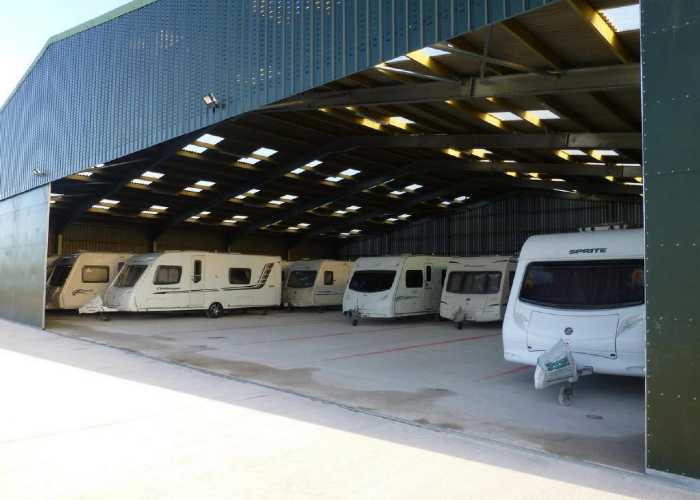 Originally a Beef Cattle farm that had been owned by five different generations of the Reader family, it was turned into a caravan site and storage facility in 2002 following the cull of its livestock. Still family-run, the site offers tourers the choice of 24 grass and hardstanding pitches with shower/toilet facilities and EHU. It is open all year round and offers the option of CaSSOA Gold standard undercover and outside storage.
Their storage facilities benefit from:
Secure gates
24/7 CCTV Monitoring
Access only possible by prior arrangement
Purpose-built sheds
Hardstanding pitches (for outside caravan storage)
Spacious
They also offer storage options for trailers, boats and motorhomes.
North Cornwall Caravan Storage
Website: https://www.northcornwallcaravanstorage.co.uk/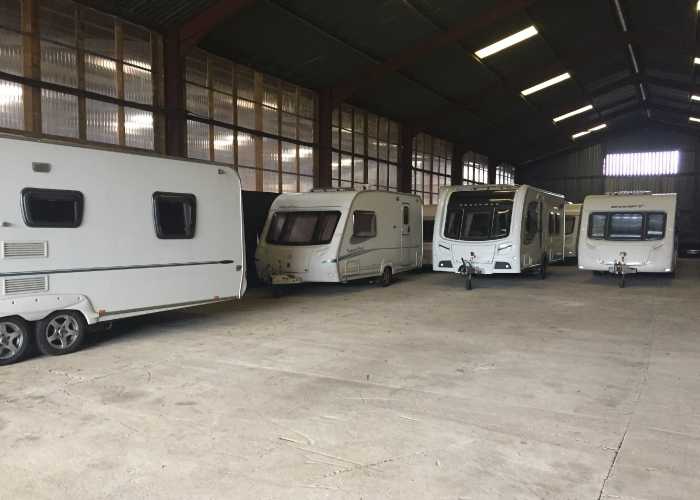 North Cornwall Caravan Storage is a family-run farm located out of sight close to the Devon and North Cornwall border that offers storage for your touring caravan or motorhome. It has been awarded the Gold Security award from CaSSOA and as it's a family farm, the owners live only a few metres away from the facility. There is the option of either covered indoor storage space or outdoor hardstanding with a shelter. Further to that, there are also additional security features, including:
Controlled access
Locked gates
Security fencing
24/7 Data-Recording CCTV Surveillance
As well as touring caravans, they also provide storage space for motorhomes, trailers, boats and other vehicles.
Summercourt Storage
Address: Beaconside, Beacon Rd, Summercourt, Newquay, TR8 5DN
Website: http://www.summercourtstorage.co.uk/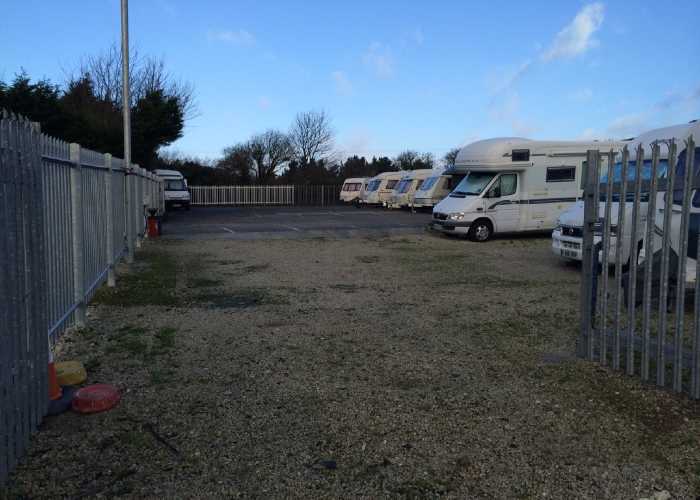 Summercourt Storage is based close to Mark Kessell Cars, easily accessed by turning off the A30 for Summercourt and is only 6-miles away from Newquay and 10 from St Austell and Truro. The facility is available every day of the week and perfect for storing either your caravan, motorhome, boat or even car and each vehicle benefits from its own hardstanding pitch. You are free to access the storage facility as much as you like, during their opening hours.
The security features of the facility at Summercourt Storage includes:
CCTV Camera surveillance
Ring fencing
Whichever one of the great caravan storage Cornwall facilities you decide to pitch your tourer at, your vehicle will be safe from harm and secure from thieves.
If you are interested in find out about storage facilities elsewhere, why not check out our pages on Caravan Storage in Kent and Essex.