Given the investment required for a caravans and other touring and leisure vehicles, it makes sense that one of your first priorities would be the safety and security of your tourer. Some of you reading this may be thinking you could just use the driveway or the street in front of your home. However, at Caravan Helper, we'd advise against that because the statistics suggest over half the thefts of caravans and similar vehicles occur right outside the homes and properties of the owners. The good news is though if you live in Weymouth, Bournemouth, Poole, Bridport or another town in the generally pretty county of Dorset, there are facilities available that will help keep your caravan safe and sound.
We've managed to find seven great caravan storage sites in Dorset, that are spread out enough to cater to you whether you are based in Swanage, Dorchester, Lyne Regis or somewhere else. With many having CaSSOA Gold Standard awards, you can be sure your tourer will be ready and waiting between uses, freeing up space around your property. If you're worried about the price, check out this post before looking at the guide below.
Caravan Storage in Dorset
Caravan Storage at The Dorset Hideaway
Address: The Dorset Hideaway, Bridge Farm, Gassons/Cardsmill Lane, Whitchurch Canonicorum, Bridport, Dorset DT6 6RW
Website: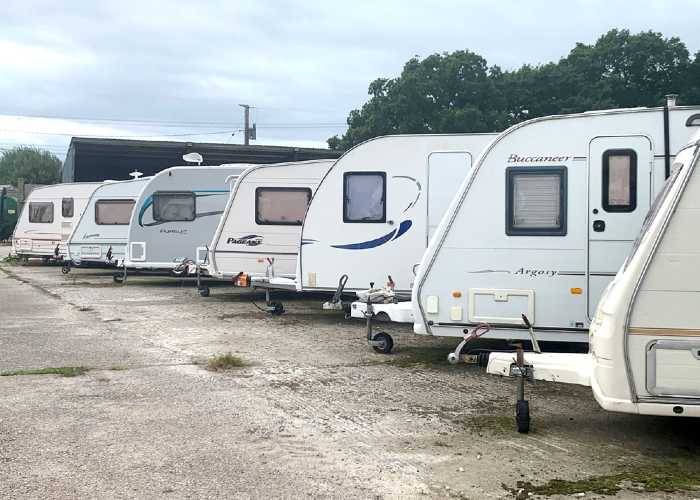 The Dorset Hideaway is based within the heart of Dorset's beautiful almost completely unspoilt countryside, meaning if you are planning on visiting the area, their seasonal pitches give you full access to amazing scenery, lots of rural walks and wildlife. Although the storage facilities are provided on a 'Store and Stay' basis, we still think it's a cracking deal if you're sick of towing, need somewhere safe to store your vehicle and enjoy holidaying in the county.
All spaces offered at the site are level, flat, dry and concrete whether they are in the barn or the yard.
The security features and some of the special facilities of this site includes:
10ft high perimeter fencing
Set away from the campsite
Under surveillance from the owner's property
CCTV monitoring around boundary fence and entrance gate
Alarmed entry
PIR lighting activated when entering and exiting
Dorset Police and Fire Service approved
Electric hook-up and water hose/tap available
Vermin and rodent control
Appropriate fire protection
No overhead trees or power lines
Public liability insurance covered
Caravan Storage at Portesham Dairy Farm
Address: Portesham Dairy Farm, 7 Bramdon Lane, Weymouth, Dorset DT3 4HG
Website: https://www.porteshamdairyfarm.co.uk/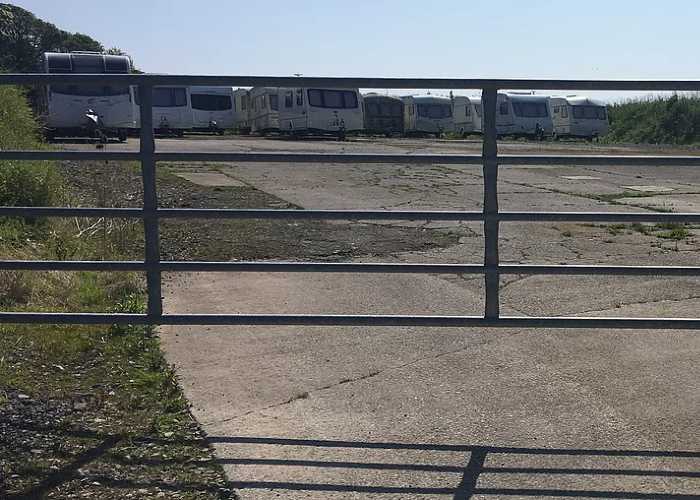 Located in the beautiful Dorset countryside, Portesham Dairy Farm is a site owned and run by a family and offering pitches for campers, motorhome drivers and caravanners. The pitches are all flat, level and hard.
Some of the features and safety measures in place offered by Portesham Dairy Farm Caravan Storage includes:
No access allowed to unauthorised personnel
Perimeter fence
Ducks farm shop and café
Kings Arms pub nearby
Although the site welcomes motorhomes, it does not provide storage space for those types of tourers or boats.
Bagwell Farm Touring Park Caravan Storage
Address: Bagwell Farm Touring Park, Knights in the Bottom, Chickerell, Weymouth DT3 4EA Website: http://www.bagwellfarm.co.uk/caravan_storage.html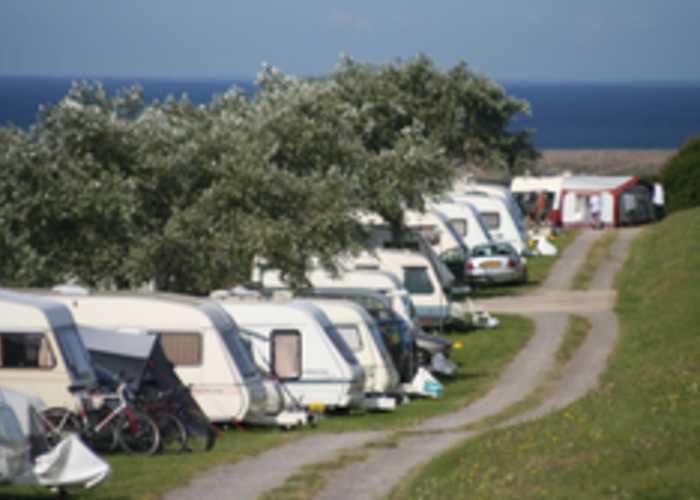 Not only is Bagwell Farm, based in the beautiful countryside of Dorset, a great place to start your holiday from, it also offers caravan storage. They only have a limited number of outdoor and indoor spaces for caravan storage available and to find out more information and to be added to the waiting list you need to send an email to Reception@bagwellfarm.com to the owners of the site.
Southfork Caravan Park Caravan Storage
Address: Southfork Caravan Park, Parrett Works, Martlock, Somerset TA12 6AE
Website: https://www.southforkcaravans.co.uk/storage/caravan-storage-dorset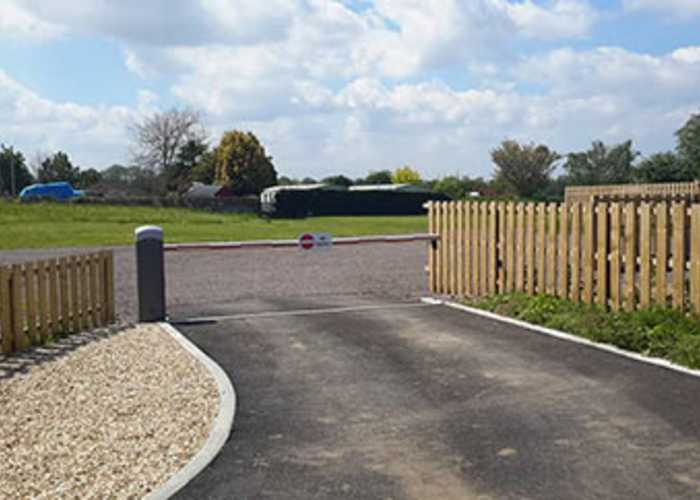 Southfork Caravan Park is based in the rural and serenely tranquil area between South Petherton and Martock in Somerset. It is partly sheltered by trees and a very level site with 27 pitches suitable for camping, motorhomes and caravans. Aside from the area for staying at the site and it being a being the ideal base for exploring throughout parts of the West Country, they also offer caravan storage too.
The storage facility is available to touring caravans, trailer tents and motorhomes and some of the special features and security measures in place includes:
Fenced perimeter
Special barrier entrance and exit
Onsite workshop offering servicing and washing and waxing for your tourer
Collection and drop-off
Waste disposal and electric hook up access
Parts and Accessory Shop on site for all cleaning products, filter, toilet chemicals and other essentials
South Dorset Storage The Caravan & Boat Specialists
Address: South Dorset Storage, Manor Farm, East Stoke, Wareham, Dorset BH20 6AW
Website: https://www.southdorsetstorage.co.uk/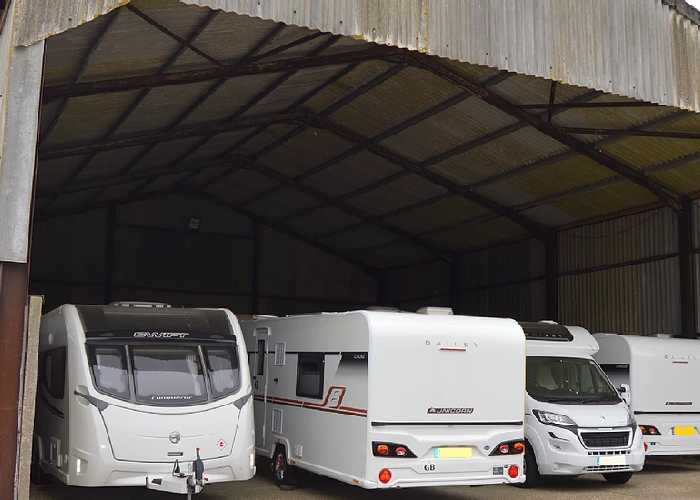 South Dorset Storage is based on the family-run and still-active working farm, Manor Farm in East Stoke, which is 10 minutes away from Lulworth Cove and 20 minutes from towns such as Dorchester, Swanage, Weymouth, Poole and Bournemouth. They offer caravan, motorhome and boat storage on hard standings. While there are a limited number of reduced-price outdoor storage spaces available, the majority is undercover in the large and dry ex-agricultural buildings that have plenty of fresh air flowing in and out of them.
Some of the security measures in place and special features of this storage facility include:
Owners on site most of the time
All gates and fencing locked by chains and robust padlocks
Alarmed
CCTV surveillance
No customers are allowed access to the keys for the storage facility
Free washdown service during winter storage period
Access to a fully trained engineer for caravan servicing
Tyre pressure checks on request
Flat battery charging on request
Hogleaze Vehicle Storage
Address: Town Hill Farm, Winterbourne Abbas, Dorchester, Dorset DT2 9ET
Website: https://hogleazestorage.co.uk/vehicle-storage/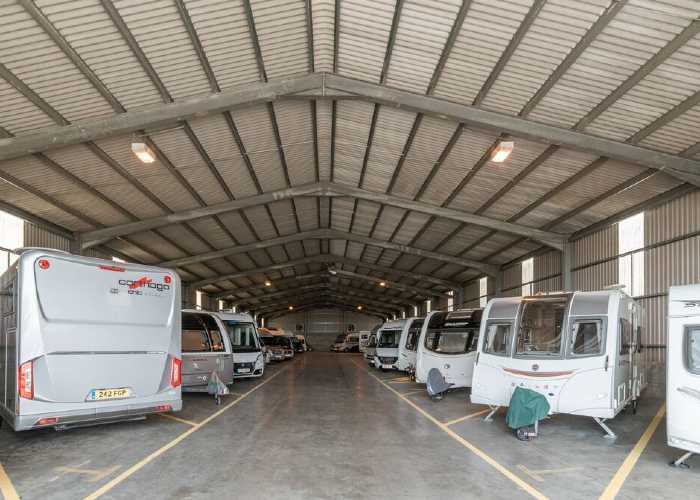 First setup in 2000, Hogleaze Vehicle Storage in Dorchester is the holder of the Gold Award from CaSSOA and has approximately 220 individual spots for caravans, motorhomes and boats. They have outside and undercover storage and you can have full access to your vehicle as and when you need. As well as caravans, you can also use this storage facility for boats, jet skis, motorhomes, campervans and even classic cars.
Some of the special features and safety measures in place at the facility includes:
WCs
Greywater disposal
Gas storage
Airline
Pressure washer
Collection and drop off service
Automatic Number Plate Recognition and CCTV surveillance
Locked barrier entrance
Alarmed
Alarms outside the compound
Storage buildings alarmed and roller door access controlled by fob 24/7
Huntick Farm Caravan Park Caravan & Boat Storage
Address: Huntick Farm Caravan Park, Huntick Road, Lytchett Matravers, Poole, Dorset BH16 6BB
Website: https://www.huntick.co.uk/
Huntick Farm Caravan Park is a 31 spacious with three different areas featuring pitches situated around the perimeter so there is enough space to the centre. Along with their pitches though for holidaymakers, they also offer caravan storage. This is secure and convenient and available on either a short or long period.
Some of the special features and security and safety measures in place at the site, includes:
Someone on site 24-hours
Space for single and twin axle caravans
Secure fencing
Limited number of undercover storages
CCTV monitoring
As you can see, there are plenty of options for caravan storage throughout Dorset. Whichever you choose, we're sure you will have the peace of mind and stress-free solution to keeping your touring vehicle safe. If you are looking for caravan storage elsewhere, check out our guides to other locations, including Kent, Cornwall, Essex, Stoke on Trent and even overseas in Spain and France.