If you're new to the exciting world of caravanning, you could be forgiven for thinking it an overwhelming place. With so many products available to buy, equipment to remember and etiquette to abide by, it can seem just too much for newbies – and that's all before you've even pulled off the drive!
Yet, as with anything else in life, a little preparation, research, and practice here will soon have you picking up the reigns while setting you on the right path here.
With so many new visitors flocking to the Caravan Helper website, we thought now would be the best time to run through a couple of those most basic but helpful of caravanning tips. These are the caravan tips that we wish we had when we started our caravan adventure.
So, here are just a few need to know things that we've experienced over our caravanning journey which we want to share with all of those just starting out on their own caravan adventures.
A Beginners Guide To Caravanning
First Time Trips
The first need to know thing about caravanning is that your first outing in your caravan can be daunting. This is normal, we promise. If you've still yet to take that first trip with your caravan and are feeling slightly apprehensive about doing so, stay close to home.
This is a better solution all around, in particular for those first couple of adventures you fly solo as it gives you a comfort blanket. Therefore, should you forget something and need to go back home, it won't be such a problem.
Many caravaners like to stay local during those first few attempts at entering the caravanning scene, with some even beginning their first official stay overs on the driveway!
The idea here is merely to gain some confidence and become accustomed to your caravan in a place whereby there's no outside pressure to do so, before heading off further afield. Plus, you may find some amazing caravan park gems right on your doorstep that you never knew about! And you'll quickly become a bonafide caravanner!
Lists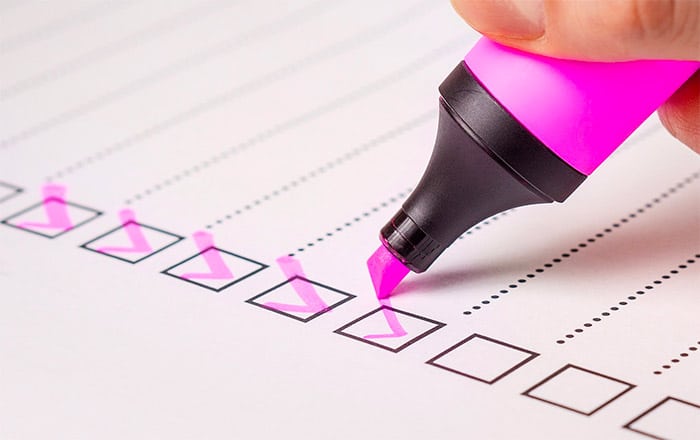 Here at Caravan Helper, we can't stress enough how valuable lists are when it comes to caravanning! This is simply because at some point they will act as your lifeline, ensuring you do not continually forget things, only realising when it's too late, and you're too far down the motorway to turn back!
Write up lists for everything you need to take with you and, subsequently, everything you need when packing up to come home.
Further still, be sure to keep a supply of pens and paper to hand in your van. This way you can fill out a list of what you're running short on while you're away.
This is great for stuff such as boring but essential items like bin bags, toilet rolls, and washing up liquid. That way, when you get back, you can refill the van straight away making sure you're not caught short the next time you head out to the caravan site.
DIY
Always keep a screwdriver in your caravan, alongside a set of fuses. Though these are small and often overlooked items, we're sure you'll be glad you packed them at some point in your caravanning journey.
Caravan cupboards and drawers will always throw up loose screws now and again, and a drill is not recommended to fix such issues in caravans, due to the temperamental nature of the wood used throughout them.
Likewise, when you're least expecting it, you can be guaranteed a fuse will blow. This usually tends to be when you sit down with a nice hot cuppa to read your book! Therefore, a range of fuses to hand can have the problem solved in a matter of minutes.
Chargers Galore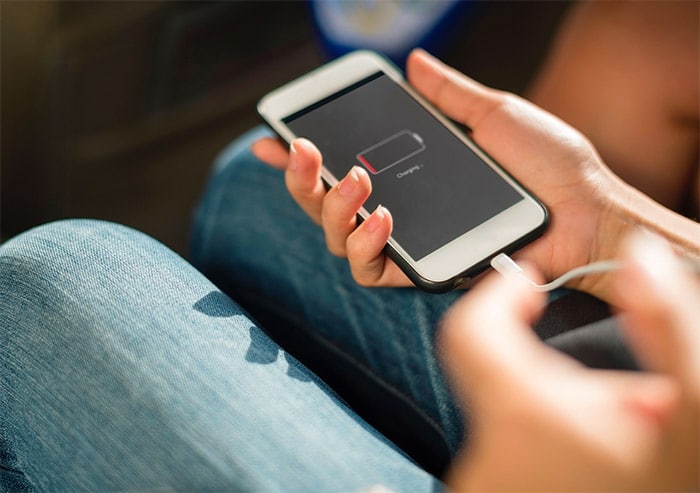 With so many of us taking gadgets when caravanning, we often make the mistake of remembering the leads; only to then discover we've forgotten to bring the actual corresponding adapter to charge it with!
Because most of us rely heavily on our mobile phones, laptops, and kindles in the caravan, it's a better idea to purchase a select number of adapters that will fit these regularly used items and keep them in the van at all times. Therefore, there's no disappointments and no scouring the local shops for replacements as soon as you pitch up!
TV Aerials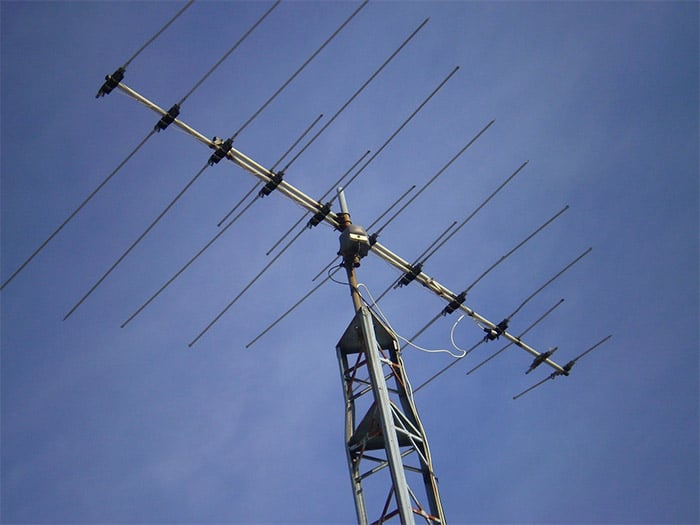 Likewise, the TV is a favourite with most of us caravanners, especially for a bit of guilty pleasure reality TV! However, it is the TV aerial, which is one of the most commonly forgotten items when packing up the caravan.
Therefore, make it a priority to ensure you have the aerial lead before you drive off. Even better, keep all that you need to get your TV up and running in your van, always.
Fridges
As an essential workable appliance, your caravan fridge will need to be up to standard each time you travel in your caravan. However, it often gets forgotten, especially when people put their van back into storage.
Keep a small block of wood in your van to wedge the fridge door open, therefore when you close the van up, the fridge is not left shut and has no chance to develop mould or odours. This means you simply wipe it down and switch it on before heading off again.
During Transit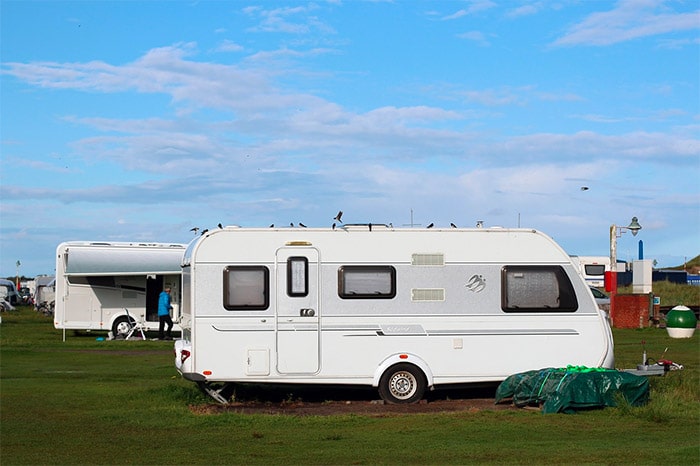 A tip always worth acting on and indeed getting used to early on in your caravanning career is that of storing items carefully away and locking all cupboards and drawers before setting off.
If you get into the habit of doing this and then performing a final check each time, you ensure you get to the other end to discover your van intact and exactly how you left it.
Remember to take the glass microwave plate out and store it away, as well as locking those slider doors and shower doors, finally taking the shower head off and place it on the base of the shower. There's nothing worse than pulling a rattling caravan along and wincing at every sound as you do so!
Water Use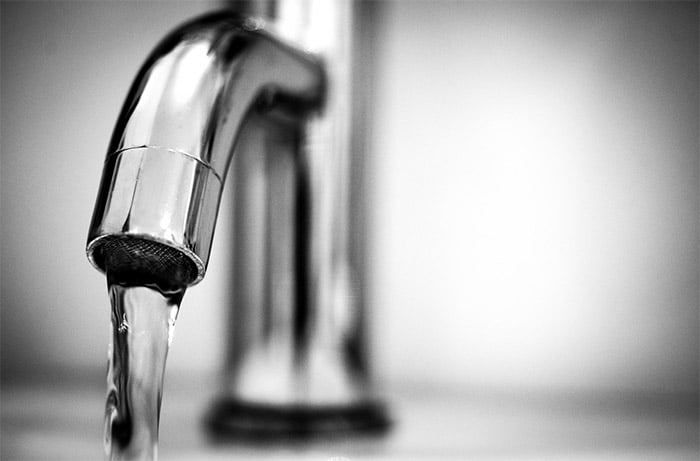 It's always good to remember to be vigilant when it comes to the amount of water you use while onsite. The biggest drinker here is the shower!
Therefore, consider turning the shower on to wash, turning it off as you lather up, and then trying it back on to wash off. Likewise, only run the taps when you need to swill your toothbrush, and wash vegetables in a bowl of water rather than leave the taps continually running.
Never forget how small a caravan's water tank is and how it's a constant pain to keep running out of water – especially during those moments when you need it the most.
Slow and Steady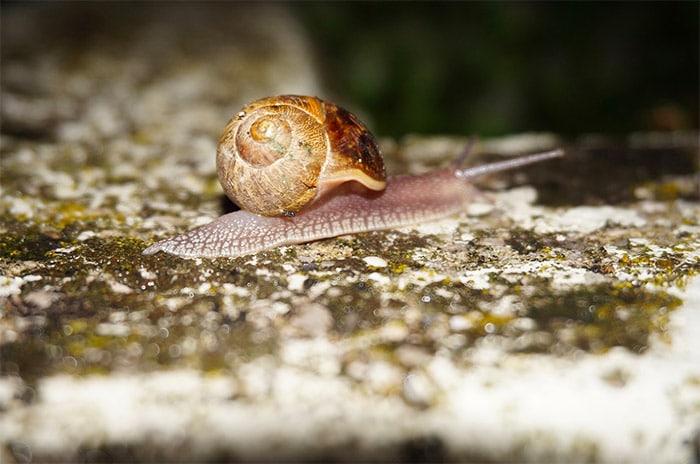 Whether you're doing your final caravan checks or towing a caravan to a caravan park, take it slowly.
Caravanning requires you to move at a slower pace all-round, and this includes when you make those final checks before setting off from the storage unit or drive, all the way through to driving there and back to your destination.
Do a regular check both inside and outside the van; double-checking all is ready before you move. This includes checking locks, removing locks, raising steadies, hitching the caravan on and then running the car while plugging in the caravan's electrics.
Then, make sure you get your route planned ahead of time, whether on your phone, through use of a Satnav or even the old-fashioned paper map way.
Always be mindful here that travelling with your van requires extra attention as to where you can and can't possibly go road wise to reach your final stop.
Motor Mover
If you have the use of a motor mover, by all means, don't be afraid to use it. These are ideal for those new to towing a caravan, and just as helpful to those who have been pulling up to sites for many years with a caravan in tow.
As a newbie, you may very well become intimated by the act of reversing your caravan onto your designated pitch. This is especially so when you feel you've got an audience to hand! However, there's no getting around the fact that parking your van within a specific pitch is not always the easier of tasks.
Some people have a real hang-up about these products – but we say, if you're lucky enough to own a motor mover, then use it all you can!
After all, you've paid for it, and we're sure you'd rather get your caravan parked correctly and safely first-time round, rather than struggle just to save face here!
Towing Mirrors and Tow Bar
If your car doesn't have a tow bar, you will need one, unless you intend to use your caravan on your driveway. You will also need a set of towing mirrors. We urge and plead with you, do not skimp on towing mirrors or a tow bar.
Make sure to buy good quality mirrors, and a towing bar (a quality tow ball will always save you a real headache), and your life of caravanning will become much easier from the moment you leave your driveway!
Oh, and there are four sizes of tow ball, so do make sure you have the correct one, that could put a stop to your holiday before you even hitch your caravan! You will also need to ensure that the car you intend to use as a tow car can actually tow your caravan. Having a tow car that can barely tow your caravan while at maximum weight may result in damage to your car or your caravan or both!
Educate Yourself
Never be afraid to ask for help as you begin your caravanning adventures and always look to gain as much knowledge about this fabulous way of life, where and when you can. Owning a caravan is wonderful, and there are some wonderful people in the caravan world.
YouTube offers a wealth of information, as well as videos for all levels of caravanners. So too does the Caravan Helper website.
Furthermore, you'll likely discover over time that accessing the local caravanning community can be one of the best ways of obtaining some of the most beneficial information to help you on your way. You'll likely be able to find a local caravan community on Facebook that will provide a lot of help. Plus, when you are on a caravan park in the UK, don't shy away from having a chat or two with the other caravanners at the park. They will have some tips about improving your caravan, how you stay in it and where the best local pub is too! If you aren't sure, ask another caravan owner for help!
Camping and Caravanning Club and Other Caravan Clubs
This caravan club was founded in 1901, and it now has over half a million caravan owners under its wing. The idea of the Camping and Caravanning Club is to bring fun to your caravan holiday. If you want to know where to take your caravan, what the local points of interest are and the best caravan site to use during your stay, this is the club for you! The Caravan Club also provides amazing tips for a caravan beginner, their guide to caravanning, for example, making it the perfect place to go for help and advice!
Final Thoughts on Starting Out Caravanning
We always stress that yes, caravanning can indeed take some time to get used to. However, even while learning all this new stuff, don't forget to stop every now and then and take stock-taking time out to enjoy the experience as well. Towing a caravan for the first time, for example, can be stressful. But once you find your home for the week, and masterfully park your caravan, enjoy it! After all, you have all your home comforts in the caravan (if you made a list and remembered to pack it, of course). So, now you can unwind in your caravan and enjoy a brilliant holiday all while your creature comforts from back home are right there.
Caravanning should be a great journey and one which you thoroughly enjoy being a part of. It should also be the most relaxing of activities and offer a respite from the day to day grind and toil of the 9 til 5 routine back home. Once you practise towing a caravan, parking it and packing everything you need, you will quickly see why caravan holidays are still as popular as ever!
Therefore, ensure you keep reminding yourself exactly why you got into caravanning in the first place, keeping your mind focused on the many adventures ahead that you're going to have. This way, you'll do just fine! Plus, never shy away from asking another caravan owner for help, you'll be amazed at the help you can find at a caravan site!
For an item you may never have thought you need, check out caravan tyre grip tracks. Please explore the Caravan Helper website for more info about caravans.