Owning a touring vehicle like a caravan involves a lot of time and effort, especially if you want to get the most out of your investment. Even if it was brand-new or in very good used condition when you first got it, there will be times when you need to carry out minor repairs and install replacement items. All of which will help ensure it remains roadworthy and suitable for travelling with.
While a small percentage of this work will be more serious, most will be relatively small and insignificant repairs, and involve components like your caravan cupboard hinges.
It is down to you whether you want to seek out the help of tradesmen for work involving caravan cupboard door hinges, but if you want to give it a go yourself, you need to invest in the right products. That is exactly why we have put together this post, to help you save time and fuss when trying to find the caravan hinges you need. We have highlighted 4 great products for you.
1. Catches and Latches Hinge Face Frame Fix for Caravans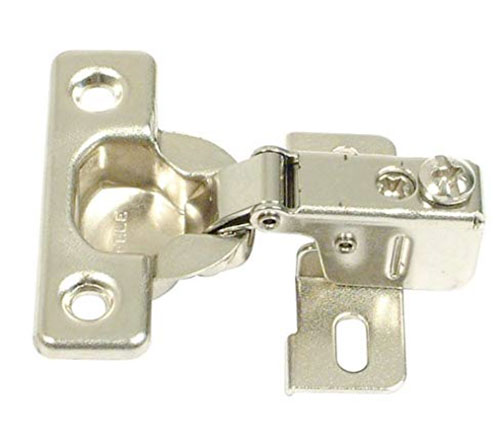 First in our list of products we have this face frame hinge made from steel with nick-plating that opens and closes at 92-degrees. It has a 26mm diameter cup and is suitable for doors with a thickness of between 12 and 9mm. You get everything you need to install these smart looking caravan hinges for cupboards and installation couldn't be easier. You just simply take the included screws and secure it tightly in place.
2. Gas N Pow3r Mini Touch Catch Latch Twin Pack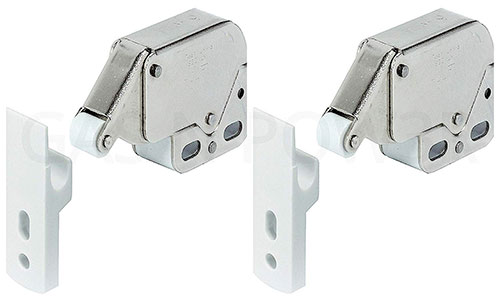 Next, we have this high-quality twin pack of mini spring catch-style hinges, ideal replacements for those push-to-open caravan overhead cupboard hinges. It features a steel counter piece with nick plating and a plastic finish and are only suitable for use in unsprung hinges. Like the above product, these are very easy to install.
3. Jiayi 6kg Stainless-Steel Pull Magnetic Door Catches for Caravan Cupboard Hinges

Next, we have this money-saving 12 pack of cabinet door magnet hinges made from high-quality 304 stainless-steel that have been designed to withstand regular use in outdoor and wet environments, making them perfect for caravans. Within each of these items, there is a powerful magnet that will hold tightly shut the caravan door in question. As well as caravan cupboard hinges, they can be used for everything from gates, lids, drawers, shower doors and normal doors.
All the mounting screws, also made from stainless-steel, and instructions are included to make it as easy as possible to install them without too much fuss.
4. Lighting Innovations Roller Catch Cupboard and Cabinet Door Latch x 4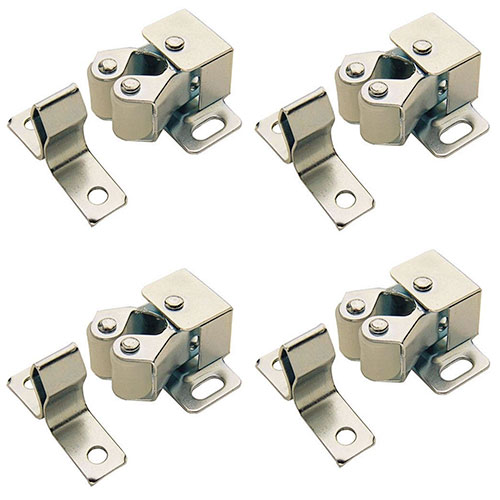 Last, but not least, we have these roller catch and latch fittings for cupboard doors to help keep them closed. All components are made from stainless-steel and come with the screws you need to fit them into place. They are not the most spectacular accessory in the world but are available for an incredibly affordable price and perform the job they were designed for perfectly. You can't expect anything more than that.
Final Thoughts
So, if you are looking to complete any DIY on the cupboard doors in your touring vehicle, the above items will ensure you finish the work to a high standard. Whether you need the cupboard doors to remain firmly shut while you are on the road or simply to replace existing but tired and ineffective caravan cupboard hinges.
We take pride at Caravan Helper in only sourcing the best quality products, and we are confident that all of the products we've featured are great choices.