When you've worked hard to save for that dream caravan, the last thing you want is to experience someone breaking into your mobile home or stealing it. Getting your caravan's security measures right the first time is crucial, not just for continued peace of mind but also when it comes to those essential insurance policy details.
Fortunately, there are many measures which you can take to ensure you keep your caravan as secure as possible, and they needn't have to cost you a fortune.
Make It a Habit to Always Keep Your Caravan Secure
Just as a potential thief will scout a house, so too will scrupulous people targeting caravans if they find them readily accessible. Remember that most break-ins aren't necessarily targeted – but rather performed by opportunists.
Considering your caravan from the viewpoint of a potential intruder is often the best way to secure your van. This demands that each time you leave your caravan unattended, you complete these most simple of tasks:
Always keep your caravan locked – though this may seem slightly patronising to suggest, many caravanners are guilty of falling into the comfort trap believing that they'll be fine leaving their caravan unlocked while nipping off to the showers or onsite shop. This is all that it takes for some unscrupulous person to note and nip into your van, clearing it out while you are gone. It only takes a couple of seconds to lock your van, so get into the habit of doing this each time you are out of sight of your caravan.
Shut all windows – Similarly, especially when the weather is good, and the sun is shining, you may get fed up with closing your caravan windows each time you venture away from the van. However, just as it only takes a few minutes to lock your caravan up, it also only takes seconds to shut your windows, thereby securing your caravan every time you leave it unattended.
Pitch up on reputable campsites with added security – If you are a regular traveller, you'll hopefully accumulate a list of many caravanning sites which have added security measures in place. However, if you are travelling to a newer site, and you can't immediately obtain enough information about their security measures, take extra care and be extra vigilant when you pitch up.
Place all valuables out of display – Just as you wouldn't leave your valuables on display in the car, neither should you do so in the caravan. Consider purchasing a small safe for those most valuable of items and place costlier things well out of sight. Even if you must draw the curtains to each time you venture out, don't allow people the ability to peek in and size up what goodies you have on offer.
Security mark all valuables – Finally, as an added security measure, security mark all the valuables that you carry with you regularly in the caravan. Therefore, should you experience someone breaking in and stealing them, you have a better chance of retrieving them when reporting the theft to the police.
Check Out Further Security Measures
Thought the above is a practical list of tasks that all caravanners should automatically do each time they venture out away from their caravan, there are many more robust methods of securing your van. These include:
Investing in a stronghold hitch lock – This is a device which you can just attach to the hitch. Firstly you install the dummy tow ball, then the second job is fitting the shroud piece over the hitch handle. Finally, you take your locking barrel and fix it to lock the entire stronghold hitch lock. These simple three steps ensure that your hitch is instantly secure.
Though you aren't advised to travel in motion with the hitch lock on, it is an additional security device which takes just a couple of seconds to install, meaning you won't be too fussed about taking it off to travel with and then applying it when you pitch up, or even when you stop at service stations.
Using wheel clamps – Such as the ones discussed here by Caravan Helper, or a stronghold protector for caravan alloy wheels. This is a wheel lock which works as an extra layer of security for your caravan. All you need to do is remove a wheel bolt and replace it with the supplied wheel nut. A straightforward process once again, here you merely take the receiver and pull the attached bar through it to line up the notch. This is then fitted onto the wheel nut you've just replaced on the wheel. You then tighten it up and push the locking plate in to lock the entire thing. Finally, there is a dust cover you can attach to protect the whole lock.
Try corner steady locks – These are the easier of solutions to install and can be placed on your caravan within a minute or so. These are leg locks which fit on the rear corner steady. With a main barrel, which fits onto your corner steady, a locking mechanism which fits over that barrel, and a hex bar which you use to adjust the corner steady, installation of these is perhaps the simpler of all security measures and the most secure when fitted correctly.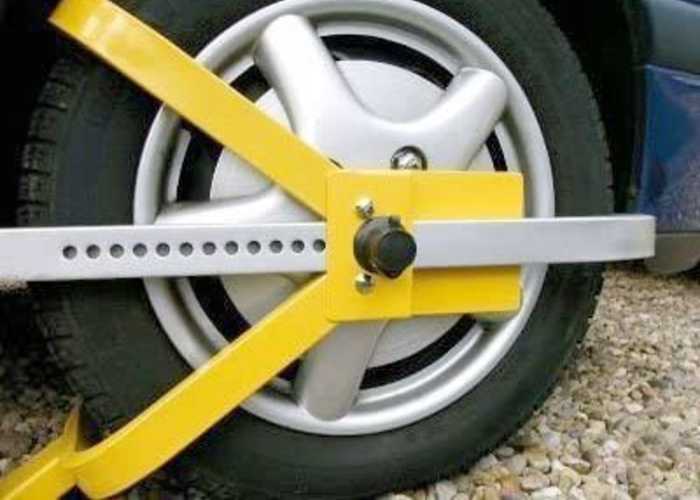 For every one of these security measures, you'll have a set of keys, unique attachments, or bolts that you'll need to keep safe and accessible to unlock them. This means keeping them in a place where you can get hold of them quickly to remove them but, obviously, this is not somewhere in the caravan itself!
Invest in an alarm – Ultimately, if you can afford the extra expense, it really is worth considering a security alarm system for your caravan – both for when it's being stored and when you pitch up and leave it unattended. These days there are so many security cameras available, many which are fully mobile, can be placed around the caravan, and remotely accessed for that extra peace of mind. If you can record the pictures and action from these cameras, all the better.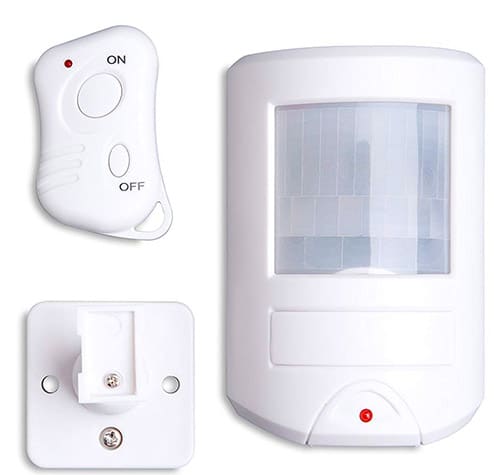 It's worth noting here that none of these security features are guaranteed to stop your caravan from being stolen. Unfortunately, there is nothing on the market that assures caravanners of this. However, what these preventive measures will work well to do is cause an obstruction. This means that they will not be able to make a quick getaway with your caravan should you have such items attached to it, slowing them down and ultimately aggravating them in the process. This hopefully means that's there enough time for the alarm to be raised and the act to be discovered before they have time to make it into your van.
Consider Available Security When Storing Your Caravan
Finally, when looking at security measures for when you store your van for more extended periods, why not consider such items as a security post which work well for those caravanners leaving their caravan on the drive when not in use. These posts prevent your caravan from being stolen under your nose and deter many would-be thieves from targeting yours as they require a lot of effort to dismantle.
For additional security, why not look at the idea of implementing a tracking device to your caravan? These smart gadgets allow the police to track your caravan and ultimately return it back to you.
Additionally, make sure you do a thorough check both in person and online as to where your caravan is kept if you're holding it in a secure external unit. If your storage solution is on a piece of land, make sure that the security measures in place are discussed before you leave your van. Then, proceed to empty your van of any valuables and important documents each time you leave it.
Not only does keeping your caravan in a secured and official storage unit reduce your insurance premiums but the peace of mind that it can offer when your van is off the road is most certainly worth paying that little bit extra for.
One other thing worth looking at is caravan winter wheels. These will make it really hard to steal your caravan during the winter period and help protect your normal tyres.