It's fair to say caravans are quite an expensive purchase, and in fact, one of the most expensive things you will ever buy. With that in mind, it's important to consider the security of your touring vehicle. You may have enough space on or around your property and may feel as if you will save money by just keeping it there. However, it's worth considering the statistics about caravan thefts and how more than 57% occur when touring vehicles are stored outside the owner's home, even if it's in their drive.
One solution would be to avail yourself of the benefits offered by a purpose-built caravan storage facility. If you live in or around Stoke on Trent, you'll be pleased to know we've found three of these kinds of premises. Perhaps you're concerned about the cost. While it makes sense to count the cost, it's worth knowing the expense of a caravan storage, as outlined here, is a lot less than the cost of replacing your pride and joy leisure vehicle if it is stolen or something else bad happens to it.
Caravan Storage in Stoke on Trent
Graham Heath Group Ltd Moorfields Caravan Storage
Address: Moorfields Caravan Storage, Moorfields Industrial Estate, Newcastle Road, Cotes Heath, Staffordshire ST21 6QY Website: https://www.grahamheathgroup.co.uk/caravan-storage/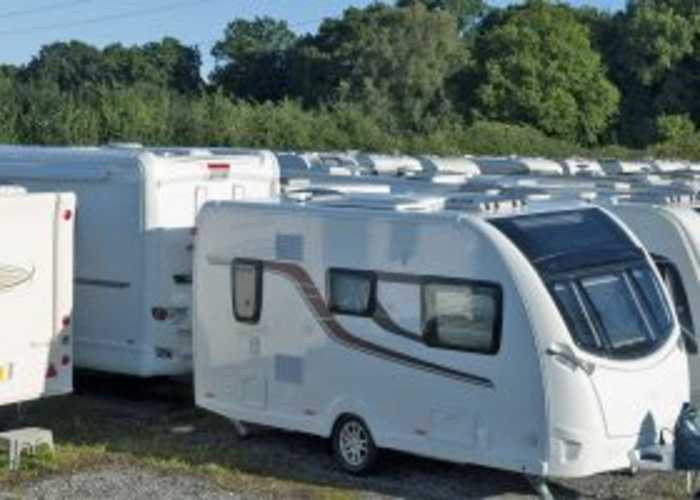 Moorfields Industrial Estate is the site of a highly secure, safe and reliable caravan storage facility owned by Graham Heath Group Ltd. It is located deep within Staffordshire, just off Newcastle Road, making it well-positioned between Stafford, Stone and Stoke-on-Trent. There is also excellent accessibility to the site from the M6 motorway and Stafford is just 12-miles to the south, with Newcastle city centre just 8-miles to the north.
As well as caravans, they also offer storage space for horseboxes, trailers, boats and motorhomes. They are a member of the CaSSOA scheme, and you can have access to your touring vehicle 24/7, 365 and there are many hardstanding pitches.
Some of the main security features and other special facilities include:
Unique Key Control Access
Full perimeter fencing
24-hour CCTV surveillance
On-site shop (for a wide range of caravanning accessories such as levellers, sanitation and cleaning products, fire safety equipment, mains leads, wheel clamps, jump leads, waste carriers, water carriers and gas bottles)
Edland Caravan Storage
Address: Edland Caravan Storage, Hey House, Manor Road, Madeley, Near Crewe CW3 9PS Website: https://www.grahamheathgroup.co.uk/caravan-storage/
Edland Caravan Storage is a family-run storage facility located in a quiet and very secluded countryside location. It has a sterling reputation for security and can only be access through a private drive and a special code-locked security barrier. As well as providing storage for caravans, you can also keep your motorhomes, campervans, boats, trailers or other vehicles here on hard core-based pitches, though there are also a limited number of concrete spots available too.
The security and special features offered at Edland Caravan Storage includes:
Owners present 24-hours a day
Access only via private road and coded security barrier
Calor gas available
On-site caravan and vehicle servicing, upon request
Midland Caravan Storage
Website: http://www.midlandcaravanstorage.co.uk/
Midland Caravan Storage is located on a family-owned and run working farm not far from Abbots Bromley in Staffordshire. They took some of their existing hardstanding and concrete areas and converted them into storage space for caravans, cars and other forms of vehicles and machinery. To find out the exact details of where Midland Caravan Storage is, though, you would need to contact the owners, Chris Whirledge on 07889 395771 and chris@midlandcaravanstorage.co.uk or Graham Whirledge on 07950 311189 and graham@midlandcaravanstorage.co.uk. Although its rare, they do have a limited number of undercover storage spaces.
There are numerous safety features in place to ensure your tourer is secure at Midland Caravan Storage, including:
24-hour Recorded CCTV surveillance
Access to farm via an electronic gate
Locked and gated compounds
Gated units specifically well suited to twin axle caravans
Farm staff on site a lot of the time
Site is not visible from the main road
Wherever you decide is right for you from the Caravan Storage Stoke on Trent options we've outlined, we're sure you'll have peace of mind that your pride and joy is properly looked after.
Looking for caravan storage elsewhere, check out our guides on available facilities in Kent, Essex and Cornwall.