SunnCamp Low Watt Toaster - White
Swiss Luxx Low Wattage Caravan Toaster - White
Quest Low Wattage 2 Slice Toaster Campsite Caravan Motorhome | White
SunnCamp Low Watt Toaster - White
Swiss Luxx Low Wattage Caravan Toaster - White
Quest Low Wattage 2 Slice Toaster Campsite Caravan Motorhome | White
We can't really imagine starting our day without a nice hot cup of coffee or tea and some lovely, brown slices of toast. How do you prefer yours? Are you a black and charred kind of person or do you like it just warmed through but not looking much browner than it did when you put it in?
Whatever your preference, a bit of toast and your favourite toppings can be a great way to turn the start a reasonable day into an excellent one. It's the versatility more than anything we love. You can have it with jam, marmalade, lemon curd or even chocolate spread to get your sugar hit first thing. Or you can have some freshly toasted bread as part of your full-on, carb and protein delight that it is a full English breakfast.
Best Toasters for Caravans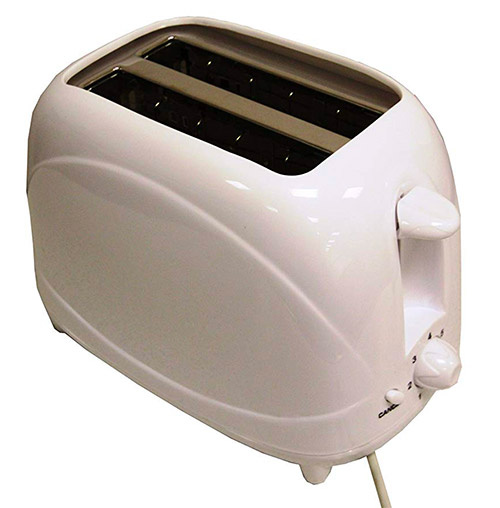 First on our list is from a brand that will be familiar to regular visitors to our site or caravanning enthusiasts. Sunncamp have a sterling reputation for producing cost-effective, high-quality camping and caravanning goods. This low watt toaster is another great example.
With slick looks and a very practical, space-saving design, this is practical 2 slice 240v toaster, that has a total wattage of 800W. It comes with all the standard toaster fare, such as a crumb tray that is easy to slide out, adjustable power dial to help you get the toast you prefer, auto shut off and pop up controls.
The only downside was that some customers seemed to receive faulty products, but when you read more reviews, it seems as though these instances were probably just unfortunate, as most seem happy with the purchase.
Overall, the Sunncamp low watt toaster is a great choice for any caravanner on a tight budget.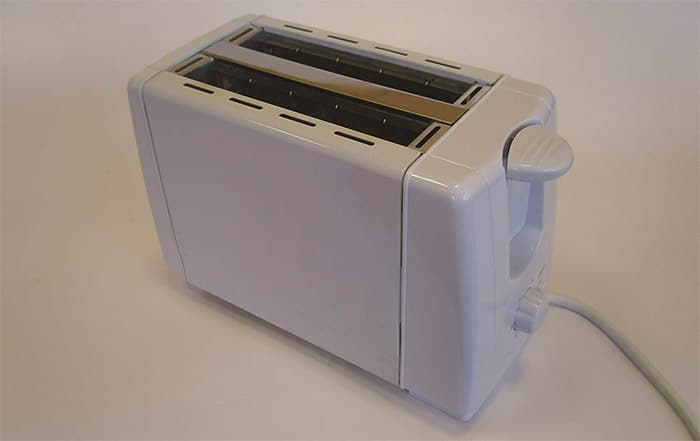 The next item on our list is from another giant of the caravanning world, Milenco. The Swiss Luxx is a 2-slice toaster has a slightly lower wattage than the previous model, at just 700W.
Along with the low wattage, it has an adjustable browning control. Simple and hassle-free, this is just a good quality toaster. It won't sing the national anthem or tell you the time, but at under 20 quid, what do you really expect from a toaster?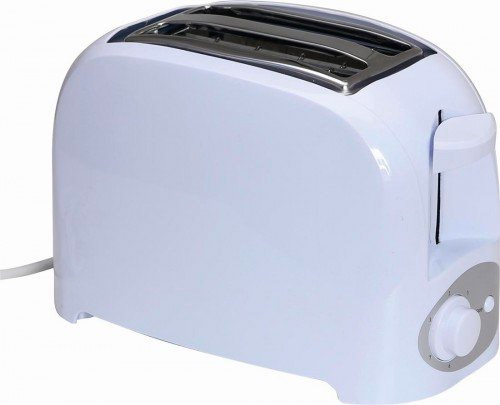 Next up is the 2-slice toaster from Quest, another name many caravanners will be familiar with. This features an easy to clean crumb tray, cancel button, power indicator light (so you always know it is working properly) and an adjustable browning control dial
At just 750W and 230V it is another great choice and is actually slightly cheaper than the model above.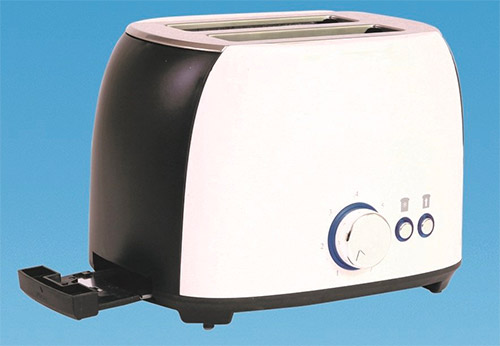 Pennine may not be a brand you've heard of but this 2-slice toaster has a low wattage rating of 800W that comes with the obligatory slide-out crumb tray, adjustable browning dial, auto pop up button and defrost button.
Although it is one of the most expensive on our list, when you consider it is only just over the 20 quid mark, it's really not that pricey at all. Not at least compared to the next model…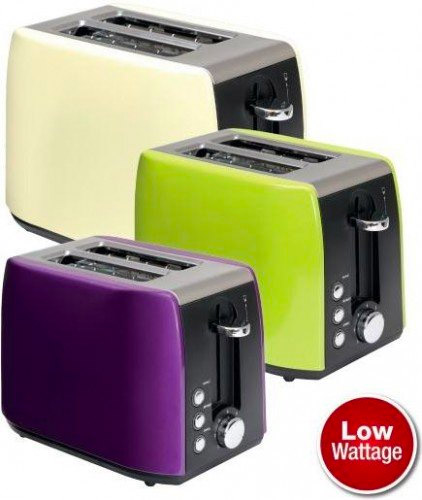 The most expensive of all the caravan toasters on our list is this, the second model from caravanning accessories manufacturers Quest.
As you'd hope from the slightly higher price tag than the others on the list, this comes with some nifty features. As well as the normal crumb tray, shut off button, power indicator light and adjustable browning dial, it also features reheat and defrost functions.
Quest are a brand that knows how to make high-quality accessories for caravanning.
The only word of warning we would give with this toaster is that it has the highest wattage of any on our list. Though 900W is hardly incredibly high, you need to consider how this will fit in with the other appliances you intend on taking with you.
What's Different About the Toasters on This Post to Standard Models?
If you've read any of our other guides regarding electrical appliances (Microwaves, Fridges, Kettles, Heaters), you will know why it is important to invest in caravan-specific items with low wattages rather than simply taking your stuff from home with you on the road. It's largely due to the fact that most caravan sites that offer electric hook up, only offer a limited power rating. It is also important to choose a small toaster for the caravan, as space is in limited supply inside a caravan.
For instance, in this country, you will find that many sites offer 16A rated hookups, while others offer 10A and 5A.
Regardless, with any of these ratings, it is important that you save power as much as you can and although your toaster on its own might not cause problems with the power supply, if you use it in conjunction with your kettle, it could trip the electrics, or even worse.
So, although it might seem a weird thing to highlight, if you want to avoid the embarrassment of being the one that tripped the electric hook up or blew a fuse, you should invest in a low wattage caravan toaster.
In the following article, we will highlight some of the best on the market. (You can also find our picks on other low wattage appliances like caravan kettles and microwaves, elsewhere on this site)
Conclusion
So, if you are one of these people (that is, normal) that can't start their day without a bit of toast with a cuppa of your favourite hot beverage, then you definitely need a low wattage toaster while you are on the road.
Rather than look through hundreds of items online, we're sure you'll find the right caravan toaster for you from the list above.
Although we fell in love a little with the last Quest model, maybe because it offers the fullest range of functions for a slightly higher price tag, you really can't go wrong with any of these products.
The choice is yours, our friends. Warm and perfectly brown toast awaits you!