It's fair to say if you have invested in a caravan, you've probably spent a lot of money and effort on it, even if you've only had it for a relatively short time. It's your pride and joy and you want it to always look its best.
So, what do you do when you discover the paintwork has been tainted and there are some scuff marks, stains or even scratches on your tourer? If it was a normal vehicle you might use a product like T Cut. Can you use that on a Caravan, or do you need to use an alternative?
We've seen this question come up regularly and therefore, to help you out, we had done some investigating. Here's what we found.
It's Best Not to Use T Cut
The thing you need to remember is that the paintwork on a caravan is different to the paintwork on a car. A caravan's paintwork is much thinner and therefore if you use something too harsh and rough on it, it is likely to remove more paint than you would like when you are trying to clean it up and correct imperfections.
Some people think it's alright, as long as you use 1/8th of a bottle of T Cut to a ¼ bucket full of warm water. However, we can't in good faith recommend that. If you wanted to have a go at that option, you would follow the same directions of using anything else that might have adverse effects and test it on an inconspicuous part of the tourer first. That way, if anything terrible happens, it will not be visible.
So, the answer to that question is no, you should avoid using T Cut on your caravans. There are some alternatives you might want to try.
Safer, More Effective T Cut Alternatives and Other Tips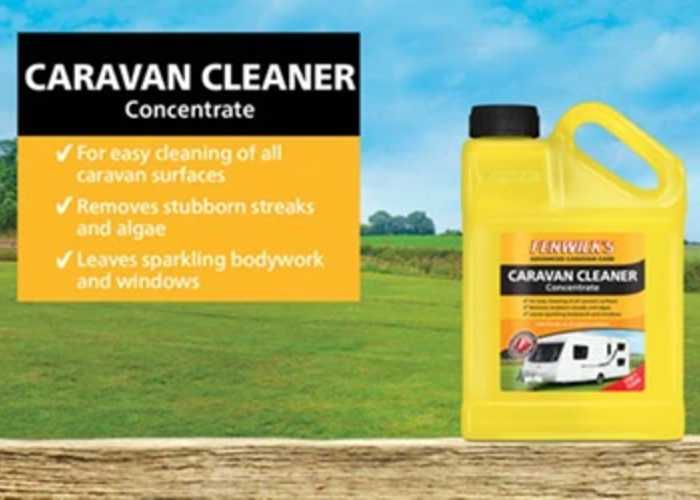 First and foremost, when we researched this subject, it seems that speed plays an important part in getting rid of stains, over and above the choice of product you use.
The first alternative to T Cut that a lot of caravanners seem to rely on is Fenwick's products. Namely their Fenwick's Caravan Cleaner and Fenwick's Bobby Dazzler Polish. Fenwick's, if you are new to caravans, is a very popular and reputable brand of cleaning and maintenance products for caravans and other leisure vehicles. Their products always get great reviews and top ratings from customers.
Another option would be to use Autoglym, which is a super-resin polish or even a product that is known as Colour Black from Wilkinson's stores.
Another factor that may affect the effectiveness of the methods you use is how old your tourer is and what the areas you are looking to work on and want to clean up and makes as good as new, are made from.
Another great idea is to use a product known as SILKY Caravan and Boat Cream Cleaner. This is very non-abrasive, and you could use it with the Fenwick's product mentioned above and then a black streak remover and a lot of elbow grease to get the results you are after.
T Cut Light has also been suggested, as it is a different formula to the traditional T Cut.
Final Thoughts
Whatever you choose, follow the instructions closely and try it on an inconspicuous part of your caravan first, to make sure it won't cause more damage. We hope this post has been helpful.