Additional Costs To Consider With Caravan Ownership
If you have just bought or are considering buying a caravan, there are a few additional ownership costs to keep in mind. Here, we will take a look at some of the short term and long term costs to expect when owning a new or used caravan. Once you have these immediate and future costs budgeted out, then there should be few surprises financially.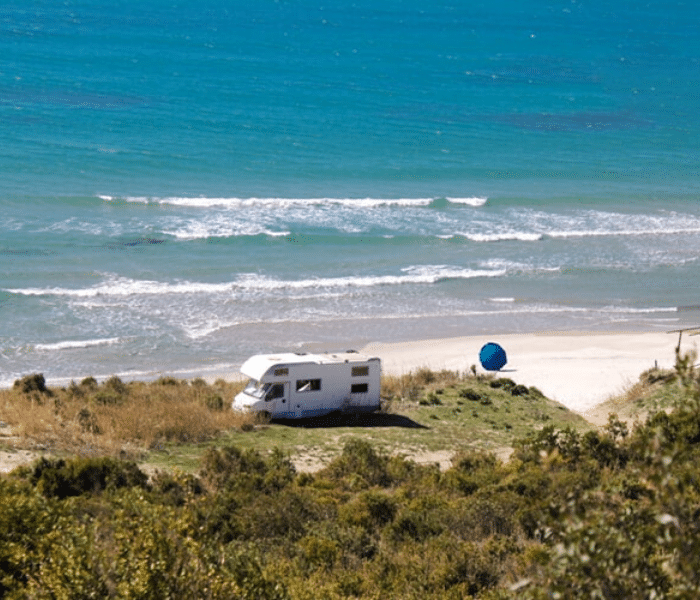 Initial Purchase
If you already own a caravan, congratulations on your purchase! If you are in the market to buy, there are a number of factors to consider when making your decision.
When shopping around, make sure you get the total price after taxes, license and any additional fees. Some dealers may quote you a price but then add previously undisclosed fees at the time of sale. Don't be afraid to ask specific questions ahead of time. If the price is too good to be true, there may be a reason.
Find out exactly what is included in your caravan at the time of sale. Does it include a fresh battery, a television, a new camper starter package? Find out all the details up front, so you won't be disappointed later.
At the time of sale, there may be warranty and protective coverage decisions you will have to make. An extended warranty can protect you from unexpected costs due to damage or wear and tear. However, make sure you know all the details. Check to see if there is a preventative maintenance schedule that you must follow. Read the warranty terms well and know the deductible costs and out of pocket costs before you make any final decisions.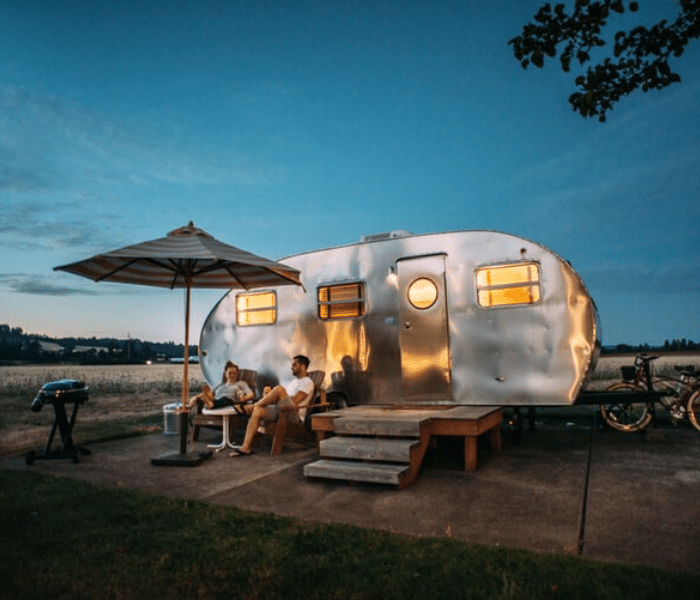 Getting Started in Your Caravan
After you've purchased your little home on wheels, there are a few initial purchases you'll need to make before you go on your first trip. Here is a checklist of essential items you will need to purchase from the accessory shop.
Drinking water hose
Sewer hose
Caravan safe toilet paper
Wheel chocks
Basic tool kit
First aid kit
There are also a number of non essential purchases to consider such as:
Outside awning
Bed linens
Unbreakable dishes
Hitch lock
Door lock
Wheel lock/clamp
Cover for storage
Tow Bar
Insurance
Your caravan is an investment. Next to a home and car, a caravan may be one of the largest purchases an individual will make. It's important to protect your purchase with a special caravan insurance policy.
While caravan insurance isn't mandatory, it's still a very good idea. Accidents happen. Rest easy knowing that insurance has you covered in case of an accident or theft.
Breakdown Cover
Look into signing up for a breakdown cover service. In the case of a mechanical mishap or tire blowout during your travels, it's good to know that help is just a mobile call away. There are a number of companies and plans available. Ask your insurance provider if they have any recommendations.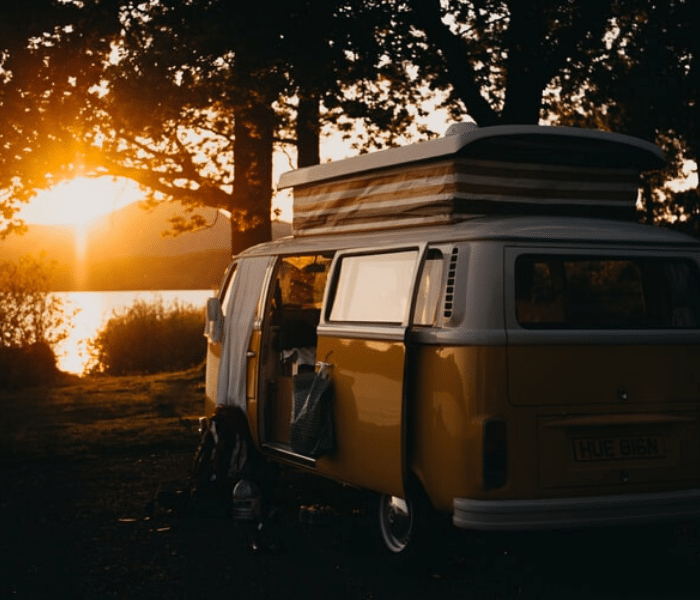 Service
There are also long term costs to keep in mind.
Regular service checks are necessary for as long as you own your caravan. Little problems can turn into big problems if they are not caught right away (especially when it come to water damage).
How often you service your caravan depends on how you use it. You will want to have your caravan regularly serviced especially before major trips and after coming out of storage.
At the very least you should have your caravan serviced once a year, so a professional can look for leaks, axle issues and tire wear. They will also make sure your components are in good working order including your appliances, LP system, electrical system, A/C, furnace, brakes and generator (if you have one).
In addition to regular maintenance, you may need to have a major repair made due to an accident or system failure. It's helpful to have a rainy day fund ready for these inevitable unforeseen expenses.
Storage
This is one expense that many times gets overlooked. Storing your caravan is a must if you don't have the space to keep the vehicle at your home, or want to keep it safe in a locked lot when not in use. You may want to ask if there is a discount for longer contracts if you are planning on storing your caravan for a full year or longer.
Waxing and Detailing
You'll want to give your caravan and good cleanup inside and out periodically. The exterior will need a wax and polish and the interior will need a thorough detailing to keep it looking its best. You can purchase the wax, buffer and cleaning solutions yourself, or if you want to save time and effort, there are services that will do this for you.
Tires
Eventually, your caravan's tires will wear out. When they do, they will need to be replaced. This is one cost to keep in mind later down the road. Get in the habit of checking your tire for tread wear, dry rot and leaks. Always check the air pressure before traveling. Uneven wear from under or over inflated tires will shorten their overall life expectancy.
Petrol
Last but not least is petrol costs. Even if you own a tow behind caravan, this still affects your vehicle's efficiency. The extra weight causes an increase in petrol use.
Petrol costs may factor into your travel plans. If you are on a budget, consider looking at destinations closer to home. Instead of visiting 5 or 6 destinations, pick 2 and stay for a longer time at each one. This will cut down on excessive driving and petrol use.
Caravanning is a great way to travel while saving money on lodging, dining and airfare. With a little budgeting and planning, you can anticipate associated costs ahead of time. Once these expenses are sorted, kick back, relax and enjoy caravan camping fun!
Food
One other cost that people forget about is food. We have put together a whole article on what to put in your caravan cupboard.