Most caravanners view the act of caravanning as a break from the norm and a chance to try new things. But, when it comes to doing so without a shower and toilet – more of us prefer our home comforts here!
Though this is one area of caravanning whereby some believe that pitching up and using the site's facilities is as best as they can hope for, the rest of us would much rather have the use of a shower – or if not, then most certainly a toilet of our own in the van.
While it isn't so problematic when the weather's warmer, when it gets to the winter, and those dark, unforgiving nights, it's not always practical neither is it desirable to trudge across a site to reach the local toilet and shower blocks. Add into the mix those of us who find ourselves getting up to use the toilet throughout the night; then this only serves to dampen what should otherwise be a great experience.
But, fear not – for if you're looking to buy a small caravan in the UK, you don't have to miss out on the addition of a shower and toilet. Here we offer just a brief sample of small caravans that you can purchase with a shower and toilet as standard. Thus, you'll never have to compromise on home comforts ever again when pitching up!
Heres the list
Freedom Caravans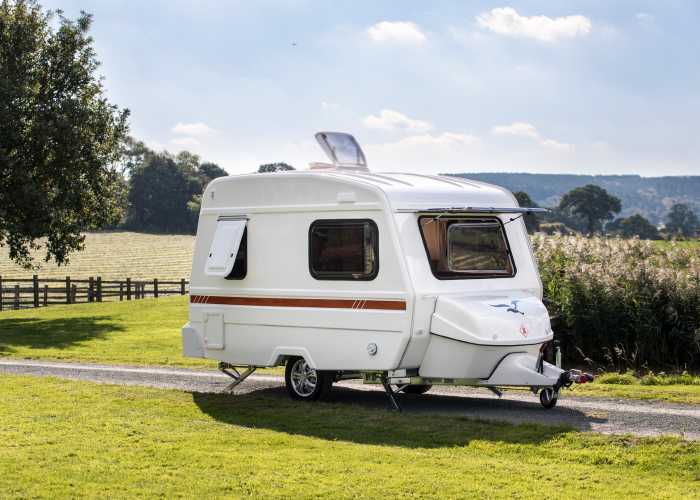 A UK special, though these may be small in both stature and price, they do include as standard on most models a shower, toilet, and sink area. We're constantly amazed at just how well designed these practical caravan types are, with even their smallest of designs offering a full bathroom set up.
Look for their following model types:
The Twin Sport from the Jetstream Series is an excellent choice. This has an impressive bathroom layout which includes a shower, a cassette toilet, and a sink with tap. Also included here as features of this room are a shower curtain track, a shower tray which is sealed, a mirror and a bathroom light!
Another model found in the Jetstream series is that titled First Class. Once again, though this is the smaller of models in the range, it doesn't falter when it comes to its bathroom offerings. Here you'll find a shower and shower tray with drainage, a sink unit, a cassette toilet with an external waste tank and a mirror.
From their Microlite series, Freedom Caravans present a Discovery model. Though not claiming to offer a huge bathroom area as such, what it does provide is a designated washroom. Though that means no shower, it does still offer a cassette toilet which is plumbed in, alongside a sink and tap and mirror with an interior light.
Eriba Caravans
German-made but widely available and indeed the more popular choice throughout the UK, many Eriba touring caravans fit the bill for smaller van types with fantastic bathroom facilities. Though not all come with an additional shower, standard models in the smaller caravan range offer a thoroughly comfortable bathroom area. This tends to include a bench toilet, washbasin, and selection of practical fixtures and fittings you'd expect from a standard bathroom found in the home.
Pop Top Caravans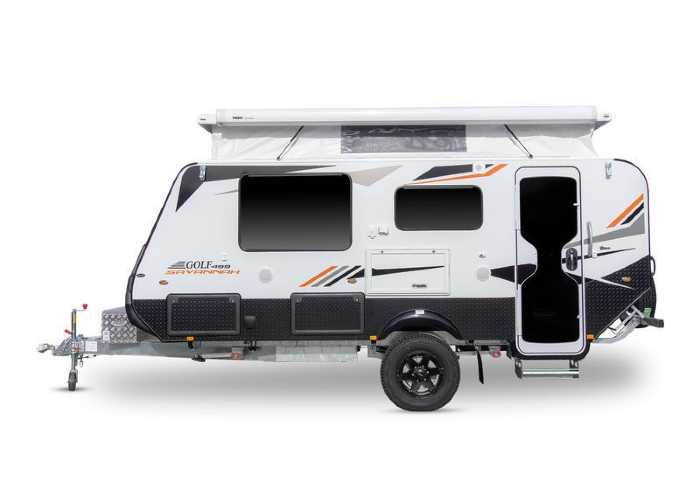 Though not as popular as they once were, look on many classified sites, and you'll be sure to find the odd pop top caravan. Designed with the idea of providing more headroom while fitting neatly in the garage when you return from your travels, they also come complete with toilet and shower. Once again, Eriba is a popular brand name here for their pop top caravan range. But, though it's harder to come across a pop top with a shower and toilet as standard, especially in those Eriba models, you will most certainly find a good bathroom set up here, with built-in toilets, sinks, and ample bathroom cabinet space. 
Final Words
You may find yourself limited to a smaller caravan because of your current financial circumstances. Perhaps you prefer the idea of towing a smaller van in general, or as there's only two of you, it seems the more logical solution. Whatever your reasons, hopefully, we've proved that there's no need to compromise on comfort merely because of a reduced caravan size.
Whether newly bought or used, there are indeed many smaller caravans that offer a shower or a toilet or even both as standard. Therefore, take some time to search the market before making your final decision, and you'll never have to traipse across that muddy field late at night ever again!