What is a Mazda Bongo? Are they popular in the UK? Should I hire one first?
A Mazda Bongo Friendee is (apart from the badge) the same as a Ford Freda. In the rest of this article, for convenience, we will just call them Bongos.
Bongos were made for the Japanese domestic market between 1995 and 2006. There are some that were exported to the UK during that time. They were unofficial imports known as grey imports. For an unofficial campervan, they became oddly popular. There is a strong network all over the UK – people love them. Spares and insurance have developed over time, so owners can keep their Bongos going.
They weren't originally sold as campervans, but rather 8-seater weekend vehicles. But since they lend themselves so well as campervans, they soon got converted with kitchen units and ovens, all the usual things we find. Some are still kept as 8-seater vehicles in the UK.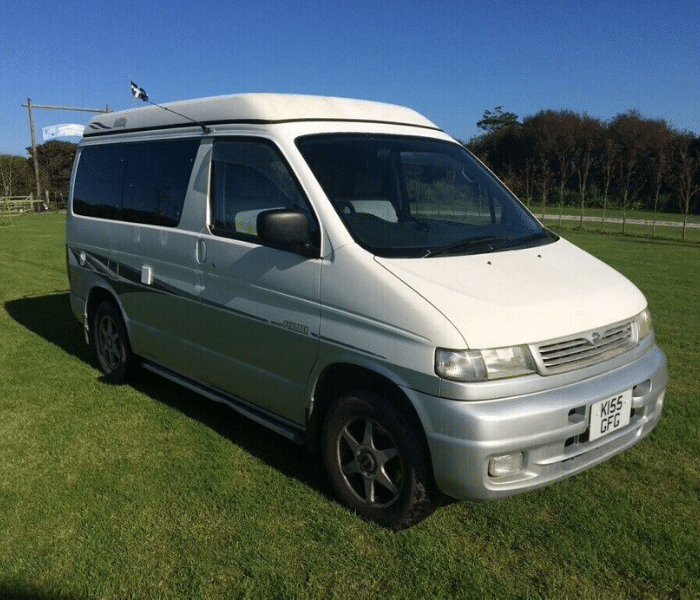 You can get a Bongo with an elevating roof, known as an Auto Free Top or flat top. You can have factory fitted roofs added in the UK if you choose. There are different sorts of Bongos, diesel Bongos that are two- or four-wheel drive. There two-wheel drive petrol versions with a 2.5 litre V6 engine or a 2 litre 4-cylinder engine. Air conditioning is standard on all vehicles and it is found in the front and rear of the Bongo. Many of them also have internal blinds that operate electrically. The external mirrors are operated electrically too. The sliding door has an auto-close system.
It's not just about what goes on inside the Bongo that makes it special though. This is very easy car to drive. The spares are easily available when you get onto the Bongo network, and there is a website called Bongo Fury which has a forum, and lots of owners go there for help and advice.
Another plus about this little campervan is that the owners have meets over the country. There is a whole community of people who help and support one another, an unlikely situation in today's world.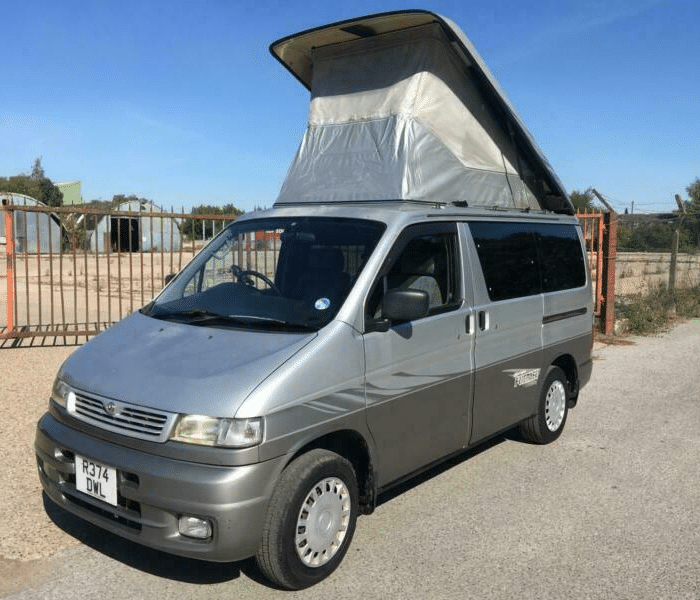 People love these campervans and use them to travel not just around the UK but also around Europe. 
They seem to have the same sort of following that the VW's have enjoyed. In fact, one person on the forum was a previous VW retailer, but now he prefers the Bongo and sells Bongo parts. They are cheaper than their VW counterparts.
The 2.5 litre engine Bongos do about 25 – 27 miles per gallon which is not too bad at all. So, they are relatively cheap on parts, do a fair few miles to the gallon, and are reasonably comfortable.
One thing that many campervan dwellers like are front seats that swivel, and the Bongo doesn't have that.  But looking on forums there are many people who buy swivel seats for their Bongo, so if you are looking for second-hand you may well be fortunate enough to find one with swivel seats.
One possible downside is the cam belt, which frequently quits. You need to be prepared to have that refitted many times!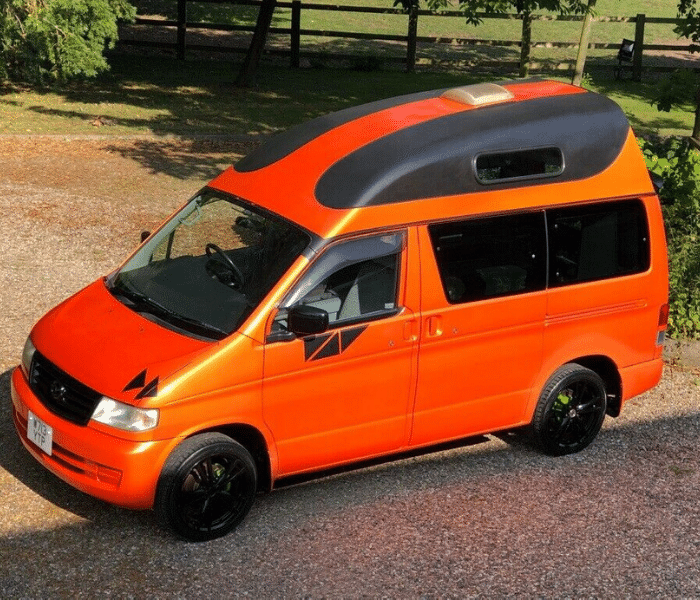 The diesel ran Bongos get to about 150,000 miles and then they start to smoke a bit. Lots of people change them over to run on LPG, which is actually a petrol by product and costs about half the price of petrol. Although the costs of converting are around £2000 the savings are considerable.
All in all, it is hard to say a bad word about the Bongo. Not only is it easy to drive and easy to park, they seem to go on and on. Apart from the cam belt. Not just that but there is an amazing support network which means it's easy to find parts, and the parts are cheaper than the comparable VW campervans.
Although the diesel ones smoke a bit after 150,000 miles, is that just a diesel engine or is it specific to the Bongo? Diesel engines do go on for longer but the costs of getting repairs done on a diesel is prohibitive.
Again, that's true of all diesel cars not just the Bongo.
For a first campervan you would do well to consider a Bongo. Join the Bongo Fury club and get to know your fellow Bongo enthusiasts, but if you fall in love with them and never want to change, then don't come back and blame us!