We all know that many people love the Coachman brand of caravans but just how good are they? We did a spot of research and here's what we think about the brand that has been around for 30 years: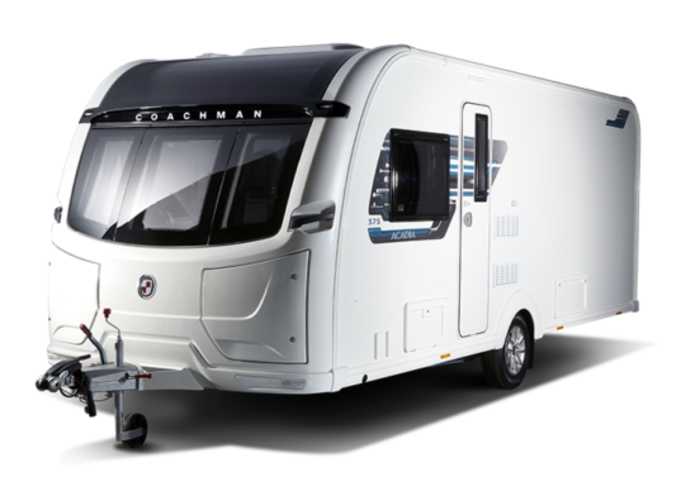 Build Quality and Reliability
When it comes to the quality of the build we found that Coachman Caravans are of high-quality and reliability. The timber framework appears to be much more substantial than those found in other caravans and this is an aspect that's essential to all caravan-lovers. You need to spend your money on a caravan that you know is going to stand the test of time.
Fixtures and Fittings
The fixtures and fittings can ultimately determine what you think of a caravan. The Coachman has some very high-quality fixtures and fittings including a shower that someone taller than 6 foot can easily fit in.
If you can buy a Coachman with a fixed bed then you may be onto a winner. Beds such as these are more comfortable than those that are unfixed.
There was one disappointing factor when it came to the fixtures and fittings. The disappointment related to the ladder slats that are used on some of the under-seat boxes. The ladder slats seemed to cheap and there was a concern that they may not be strong enough.
The Lights
The lights are, in general, good quality. However, the concealed mood lighting is not perhaps as good as it could be. It's split between the right and the left as opposed to the front and back.
When it comes to the lighting trim there were a few issues with it coming unstuck when a cupboard door is opened. This problem can easily be fixed but it's not something owners should have to deal with.
The Weight of the Coachman
Coachman caravans do tend to be quite a bit heavier than many others. This is probably down to the quality of the build. However, it can mean that you're unable to tow your new coachman caravan with your car.
Layout
The layout of a caravan is hugely important. Unfortunately, you don't get many (If any) L-shaped lounges which could make furnishing it a little tricky. However, not everyone looks for an L-shaped lounge, they simply want a caravan that looks good and performs well for them.
Pros
Good build quality
Good reliability
Good sized shower
The fixed beds are very solid
The fixtures and fittings are very high-quality
Cons
There is no 'L'-shaped lounges
The Coachman can be too heavy for some cars
The concealed mood lighting is split between the right and the left
As with any make of caravan, there are some good points and some bad points. However, it seems that Coachman caravans have more pros than cons. We found that the caravans we looked at were of a high standard. Coachman's are worth considering if you're on the market for a modern, homely, and stylish caravan.