A caravan holiday is a great way to spend quality time with your family. If you have a dog or two, you probably see them as part of your family too. In the past it used to be a lot more difficult to go caravanning with dogs. With improvements of caravan park services and more allowing dogs, as well as improvements and upgrades to caravans, awnings and the vast array of doggy-friendly products available, it is a whole lot easier. There are still some important things you need to consider when you decide to take your canine buddy on holiday with you and your family in a caravan.
The full list
1. Food
Obviously, you need to bring food with you for your dog when you go caravanning. But, don't just budget the food as you would normally, because they are going to be doing a lot more than they would if you were back home. As a rule of thumb, it's a good idea to bring at least double of what you would normally give your dog for the length of time you are away. It should go without saying that you stick to the same type and brand of food you normally feed your dog.
2. Give Your Dog Spaces Where They Can Relax
Its always a good idea to have areas in your caravan or around the awning where your dog can relax and chill, particularly if you've been out hiking or doing something else strenuous. Either use outdoor dog beds or doggie-friendly sleeping bags.
3. Dog First Aid Kit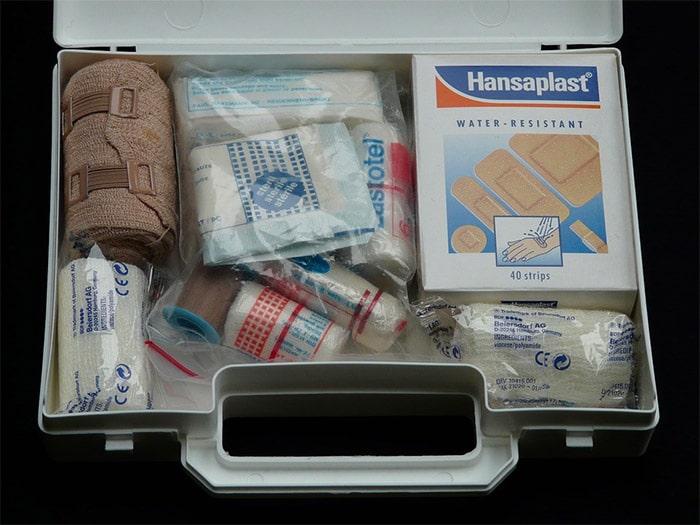 Just as you pack a first aid kit of emergency medical supplies for you and your family when you go away, you need to bring a similar kit for your dog. The last thing you want is being cut short without the right treatments or remedies for small cuts and injuries that could happen while you are away. There are various pre-made kits available, but the basics your kit should have include:
Cold and hot compress packs
Tweezers
Antibiotic ointment
Hydrogen peroxide
Oral syringe or eye dropper
Benadryl
Latex gloves
Medical tape
Non-stick pads
Cotton buds/swabs
Vet wrap
Gauze
4. Treats They Can Chew
As not every waking minute on a caravanning holiday is full of fun and excitement, at least nor for your dog, you need to bring them some things to stop them getting bored. Long-lasting treats that they can really get their teeth into and chew are ideal. Consider pig's ears, ham bones or even bully sticks. It's a good idea when you first arrive to give them a treat like this while you set up and are not able to give them your fullest attention.
5. Additional Towels
You need to pack extra towels so that when you've been out and about with your doggie companion and they've gotten muddy and/or wet, you can clean and dry them off before you let them back into the awning or caravan.
6. Leash/Tie-Out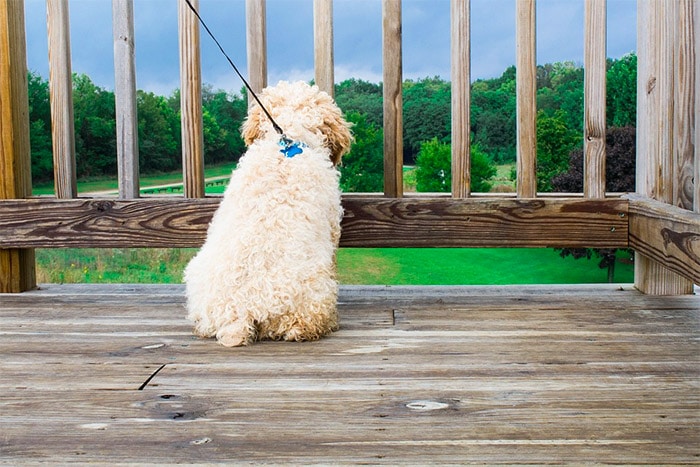 It's always a good idea to check before you go what the caravan park(s) rules are about dogs. Many have very strict guidelines about whether you can let dogs off the leash or not and some even insist that you have your furry friend on a tie out or 6-foot leash for the duration of their time there. Therefore, you may want to either invest in a long-length tie-out or even just let your dog drag a longish lead around so you can grab it if you really need to.
7. Stick to their Normal Schedule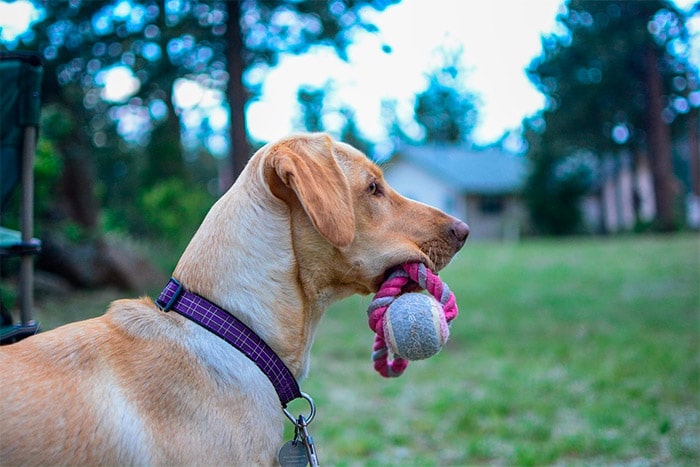 It's important while you are away to stick to your dog's normal schedule. Take them out for their walks at more or less the same times you normally would and let them out for toilets as often as you normally would.
8. Tired and Well Spent Dog Equals a Well-Behaved Dog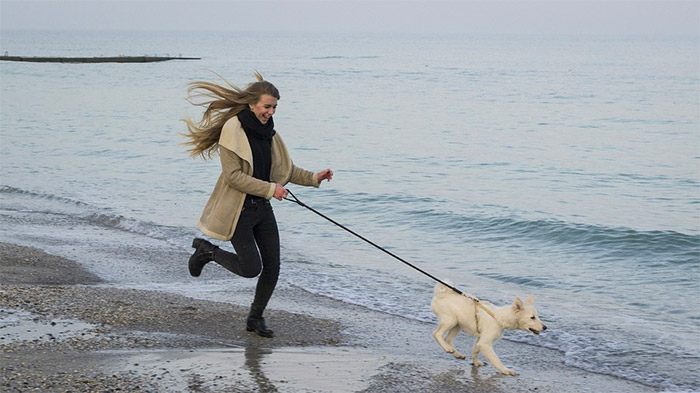 It's an old saying, but a good one and accurate too. A tired go is a much better behaved one than one with lots of excess energy that they need to urn off. Make sure, then, that you take your dog out for plenty of walks, plays and exercise, to burn off all that energy. You will have a better-behaved animal and a less stressful holiday as a result.
9. Always Clean Up After Them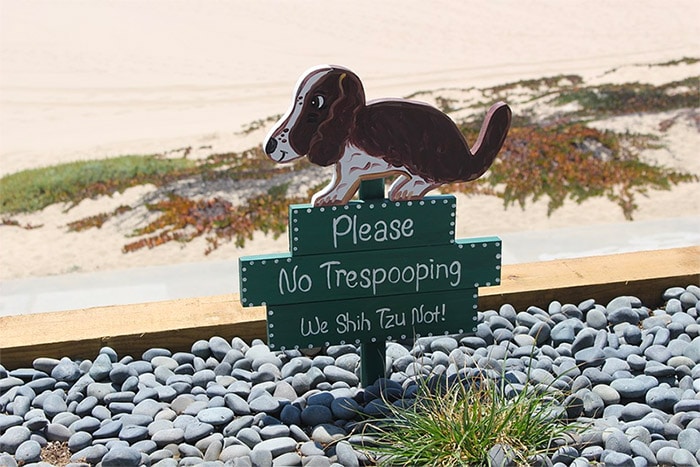 We all know there are dog owners that don't pick up their dog's mess. Don't be that dog owner. Just take a lot of disposable doggy poop bags and be a contentious caravanner/dog owner. You can even invest in a doggy poop bag holder that attaches to your leash, so you are never far away from one when you need to bag something up.
10. Explore, Explore and Explore Some More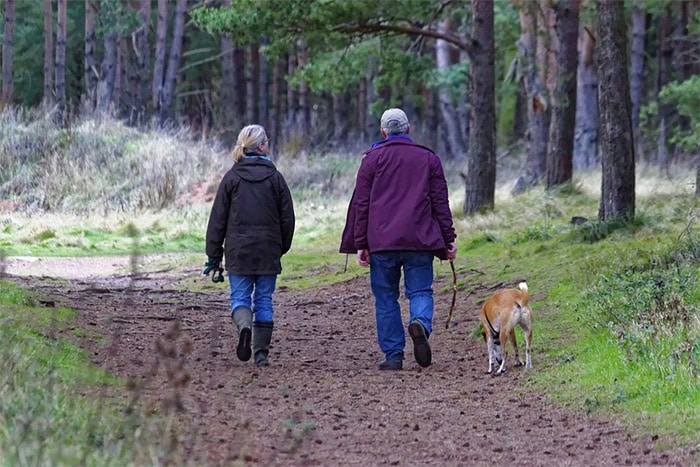 Once you've arrived at the caravan park or wherever you are stopping, take your dog out and explore. This gives them a chance to acclimatise to their new surroundings. Remember, your dog will be just as excited as you to get out there and see what's what.
11. Follow the Rules of the Caravan Park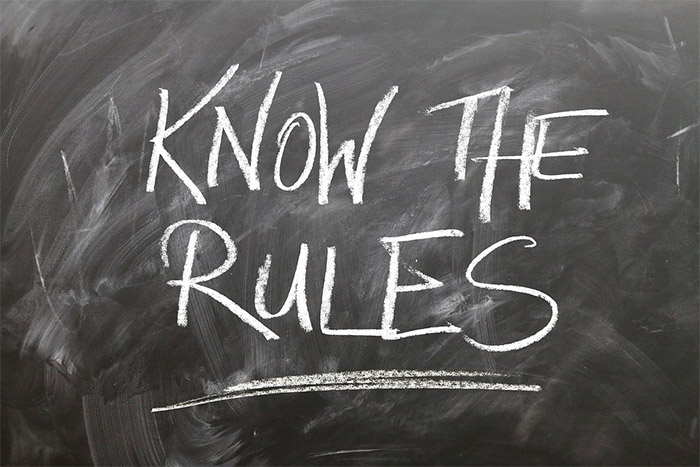 Make sure you familiarise yourself with all the caravan park rules before you arrive. It's a good idea to take along the details of vaccinations your dog had. Also, make sure you know exactly what your dog can and can't do, if they can go in the swimming pool or lakes and whether, as mentioned before, they always have to be on the leash or not.
The most important thing you need to remember when going caravanning with your dog, of course, is to have the best time possible. Holidays are meant to be times when you can unwind from daily stresses and enjoy some of the nicer things in life. Although taking your dog with you does add to the amount of planning and preparation there is involved in your holiday, by following our tips and advice above, you, your family and your dog are sure to have a much more enjoyable time away together.