Are you one of the touring crew now? The home on wheels, the ubiquitous British summer escape vehicle, the caravan. Humble seaside jaunts, music festivals, all enhanced by a sturdy, warm and most importantly dry place to rest your head. Cardiff residents who have signed up to this scene may be wondering where they can actually park it. Initially the driveway or garage (gulp) might have been the way. But now space is an issue, we've sourced the best and the brightest self-storage facilities that will keep your beloved caravan safe.
It is a little known fact that the most common places a caravan will be stolen from are one of two places – motorway service stations and outside the owner's home. Self-storage units benefit from safety in numbers, on-site security, and the latest surveillance systems.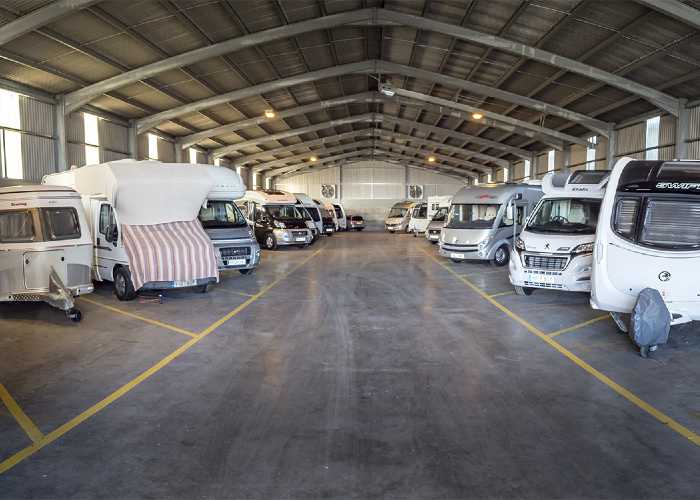 Here's our picks for the Cardiff area.
Blue Self Storage
Blue have not one, but two separate locations in the Cardiff area. Llanishen and Wentloog. The company itself are part of the Self Storage Association (SSA) and the very precise CaSSOA, which stands for Caravan Storage Site Owners' Association – from whom they have received the Gold Standard classification. You're in good hands.
Wentloog
Wentloog offers 24/7 access 365 days a year. No waiting around for access or planning in advance – when the weather hits you can go. Access is easy for large loads, motorhomes, caravans and even boats. Packaging materials and content insurance are available too.
The location is ideal for a quick get-away, located between Newport and Cardiff, handy for the
Llanishen
At the Llanishen branch, Blue offers low cost storage – starting at £17.30 per week – and this is backed up by a price match promise. Their units are available for personal and professional use, ideal for filmmakers, catering companies and so on. There is one month free storage for residents of CF14 and CF23.
The site is located in Cardiff Business Park, so is not ideal for extremely large loads. These may be better suited to the Wentloog branch.
Cardiff Self Storage
Situated between Cardiff and Newport with easy access to the M4 and the A48, Cardiff Self Storage is a purpose built facility which specialises in caravan storage, as well as other goods. They utilise purpose built storage bays which range in length from less than 4m to over 7m. In addition they have twin axle bays available.
Cardiff Self Storage  has been accredited with Gold by the CaSSOA, and there is a discount available on insurance with certain providers when considering storing on their site. If you have friends and family also looking for caravan storage, referral discounts are available.
In terms of pricing, storage starts from £5 per week, VAT included. Pricing is based on the internal length of the caravan, not its shipping length. At the facility there is 24 hour access, and is spacious enough for the most nervous driver.
The site is guarded 24/7 by a professional security team who also utilise dog patrols. They won't clean your caravan however, for that you can use their valet facilities. Which include two jet washers, step ladders with platforms for working at height, vacuum cleaners, an air pressure unit as well as foul and grey water disposal units.
Merthyr Self Storage
Merthyr Self Storage offers a caravan service which they claim 'cannot be beaten'. Holding a Silver award from the CaSSOA, insurance discounts are available for choosing them as your storage provider.
Your caravan will be stored in an outdoor area, with a large secure car park, perfect for living your car behind should you drive a motorhome. This is protected 24/7 by in-house security, which is backed up by 24 hour recorded CCTV.
Based less than 20 miles from J32 on the M4, you will be in the hills and valleys in no time at all. Merthyr will not only match a legitimate offer but beat it by 10%, so get checking and see if you can grab a bargain.