Since it was founded in 2006, Twitter has been a highly popular social media for people sharing information about their lives while speaking about their political and apolitical views. Many Twitter accounts follow many different niches, such as caravanning. For the remainder of this article, we will be looking at different Twitter accounts that you, as a caravanner, should be following.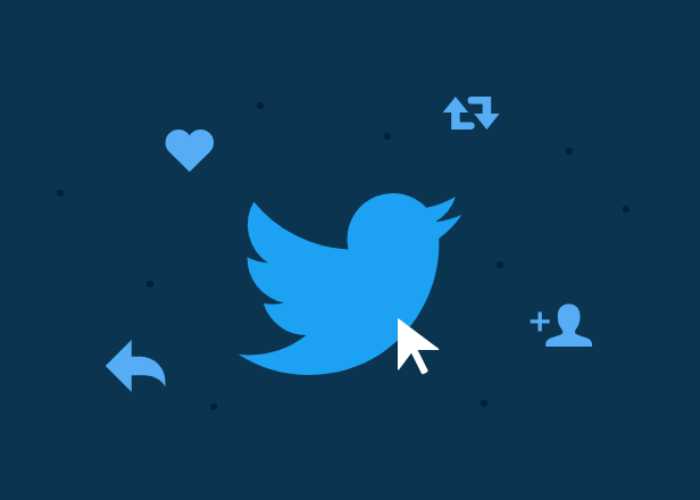 The Trudgians are a family of caravan holidaymakers who joined Twitter on March 2015 and have amassed an audience of 2780 followers. Based in Wiltshire, these caravan lovers blog about their adventures as they visit old favourite campsites as well as ones they have never been to. On top of writing about the meals they have, things the family and their dog get up to, they sometimes review products and give advice about other things relating to caravans. We also recommended the Trudgians YouTube channel as part of a different article, so check their channel out for more content from these guys.
Carefree Caravanning is a couple who started caravanning in June 2016 and since joining Twitter on March 2019 they have gained a small following of 294 followers and that number will likely continue to grow as they continue to upload photos and videos about their travels. In our top YouTube channels article, these guys were also mentioned. Their YouTube channel helps deal with different issues and repairs and tutorials to help you on your own caravan travels.
Mandy and Graham have been on Twitter for just under a year and already they have 850 followers. These two post quality content as they travel across the UK and France. Their adventure started when they got a caravan from Germany, and now they post how-to guides and vlogs to YouTube while they blog about their travels on Twitter. This chilled and relaxed couple's YouTube channel was also added to our article containing a list of caravan YouTube channels to follow.
Heralding from Chorley in England, Phil and Juliet take their grandson Alfie on all sorts of adventures across the UK. Lost Weekend Caravan has been posting since October 2017, and in the year and a half of travelling around the country, they have managed to amass over 1000 followers joining them on their journey across life. For more quality content, you can go to their YouTube channel. This channel was mentioned in our list of the best YouTube channels for caravanners to follow, so check them out on Twitter when you get a chance.
Another family-oriented Twitter account, the Caravan Nut are from Bolton in England and review products, give tips and hints and provide an entertaining, informative and interesting blog for caravanners. Since they joined Twitter in April of 2018 over 1000 caravanners have followed them and benefit from their advice. The Caravan Nut is great for families who like to go on adventures in their caravan, as well as caravanners who travel on their own. Their YouTube that was mentioned in a previous article is also worth following. For good advice regarding caravans, go check out their Twitter feed and YouTube.
Although only being around for about a month, these two caravanners from Chester in England have managed to earn over 200 followers, and, despite only just starting, they are sure to gain more followers as they share their travels with everybody interested. If you want to share experiences with two caravanners with good senses of humour you should follow Gary and Ali as they go on adventures. Their Twitter and their website both are entertaining, and you can read about their first caravanning holiday on both mediums.
Another relatively new Twitter account with nearly 250 followers earned, CaravanShorts upload short films to document their caravanning experiences in an informative and enjoyable way. Get informed on a variety of products and share in the joy that this family of caravanners experience as they travel by following the CaravanShorts Twitter account.
Now, this Twitter account is not a blog about caravanners or anything like that, but a caravan dealership based in the South West of England. To keep updated on their quality products, the Stowford Caravan Centre Twitter account is ideal for caravanners to follow. All new Bailey's Caravans are supplied by Stowford Caravan Centre as well as a range of other pre-owned caravans and campervans. Give them a follow if you want to keep updated on their products.
Another essential caravan seller, TripBuddy use their Twitter account to post updates and information on their innovative, high-tech caravans. Their caravans are fast, easily towed, and are simple to use and designed with a strong sense of luxury. To keep updated on all their exceptionally high-quality products, follow the TripBuddy Caravan Twitter account.
Hailing from Hampshire, Caravanions enjoy quiet, small sites, and sharing the fun from their adventures with their growing audience of nearly 300 followers. Caravanions stay in multiple locations that are either certified by the Caravan and Motorhome Club or the Camping and Caravan Club. To see this couple's journey and rejoice in their caravanning adventures with them, follow their Twitter account.
This couple from Grays, Essex in the South of England travel with their Swift Vogue 480 Caravan and their cat Koko. As they go on their travels, you can see them explore England. Follow them if you want to see what they get up.
For a humorous, entertaining and informative Twitter account, follow Carrs and Caravan. The page post about their lives relating to caravanning and their other interests such as food and LEGO. A family-oriented account, Tilly, Dan and Vicky inform and entertain its growing audience by reviewing different products and talking about their lives and what they are doing on their holiday. Give them a follow if you want to see and hear from them.
After some more social media goodness? Have a look at some of the best caravan youtube channels.