If you are the proud owner of a caravan you'll need somewhere safe to store it when it's not in use. The good news is there are plenty of locations around York that allow you to store your caravan safely and securely.
Below you will find the details of some of the best caravan storage locations in the area:
Caravan Storage York (Some Choices)
York Caravan Park
Website: https://www.yorkcaravanpark.com/york-caravan-storage/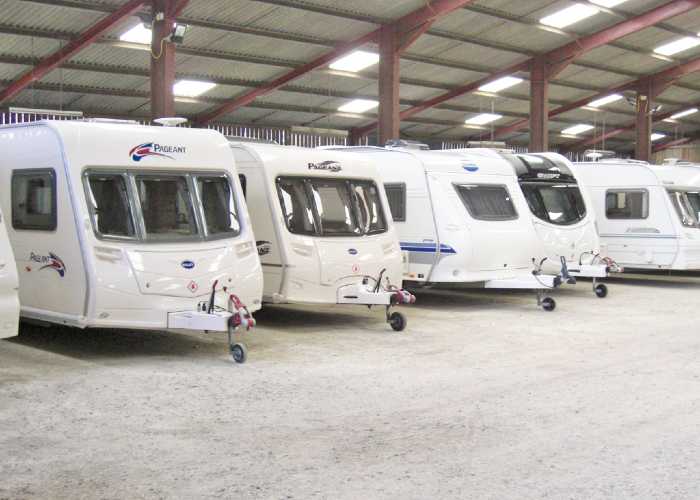 Proud to be the only 5-star caravan and camping park in the area, the park also allows you to keep your caravan or your motorhome safe. Advertising their storage services as a "God standard" secure facility, the area has 24 hour CCTV, fire protection, vermin control and security lighting.
There are also infra-red security measures as well as electric security barriers. In addition to this, your caravan's tyres will be checked for pressure to ensure they're exactly what they should be.
If you have a single axle caravan you will have to pay £90 per month, £235 for 3 months, £415 for 6 months or £725 for 12 months.
Those with a double axle caravan will need to pay £96 per month, £235 for 3 months, £435 for 6 months, or £765 for 12 months.
If you visit the website you will find prices for storing motorhomes, trailer tents, motor cars and small trailers or boats.
Those storing their caravan or motorhomes etc will need to give the site 48-hours notice before you want to access your vehicle.
Oakwood Caravan Storage
Website:  https://www.oakwoodbusinesspark.co.uk/oakwood_caravan_storage.html
Located in Upper Poppleton, York, Oakwood Caravan Storage is open to caravans, motorhome and camper vans. Accessible all through the year apart from Christmas Day, Boxing Day and New Year's Day, the site offers its customers swipe cards so they can get into and out of the area.
No prices are given online but potential customers can call the site on 01904 786 555.
Ravensdale Caravans
Proud to offer indoor or outdoor storage and offering its customers 24-hour access, Ravensdale Caravans has a washing facility and CCTV. Which is monitored. The secure, locked compound comes with wide berths to make parking so much easier. Every customer will be given a key to the main gates along with an access code to their particular bay.
If you wish to store your caravan here, you will have to pay the following:
£260 for 6 months or £445 for 12 months for indoor storage
£200 for 6 months or £35 for outdoor storage.
If you have a large caravan or motorhome you will need to contact Ravensdale Caravans for a quote.
Thorganby Caravan Storage
Website:  http://thorganbycaravanstorage.co.uk/
Thorganby Caravan Storage is located in Thorganby which is situated between the city of York and the market town of Selby. Offering long-term storage of caravans on a hard-standing, the facility also allows you to store trailers and motorhomes. Allowing you to access your caravan 24-hours, the prices are as follows:
£295 per year on compacted limestone or £245 per year on grass.
Conclusion
There are some very nice areas around York for you to store your caravans. Find one that suits your needs and allows you to have access to your caravan or motorhome whenever you please.