There's no escaping the fact caravans cost a lot of money. If you have recently invested in a lovely touring vehicle, whether you've done up an old one or bought a brand new one, it makes sense that you would want to go to great lengths to look after it. Have you given much thought to where you are going to keep it when you are not using it? A lot of people seem convinced that close to their home, either on the property driveway or to the front of the house, is the best place for it. Whereas statistics show a caravan is more likely to be stolen from one of two places – motorway services and outside the house of the owners.
That is why if you live anywhere in surrey, we would recommend outdoor or indoor caravan storage. Surrey is home to a couple of businesses of this kind, offering protection for the touring vehicles of residents from Guildford and Dorking to Farnham and Woking. Let's look at the best.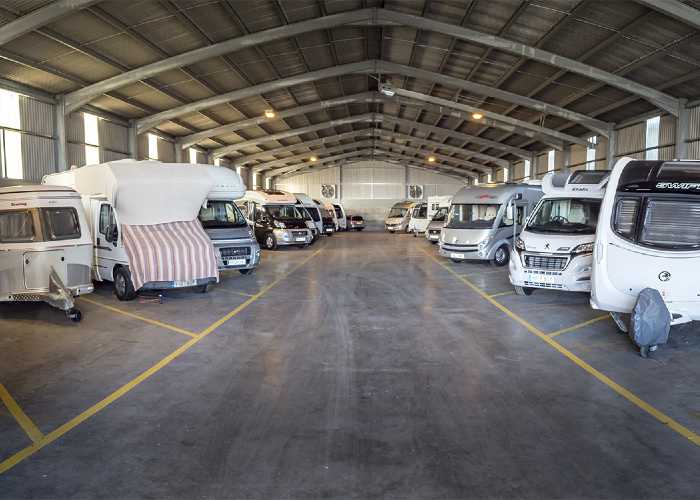 Caravan Storage in Surrey
Container Storage Units UK
Address: Moorhouse Industrial Park, off A25 Westerham Road, Westerham, Kent, TN16 2EU Website: https://www.containerstorageunits.co.uk/vehicle-storage/motorhomes-caravan-storage/
First in our list of the best facilities for caravan owners in Surrey is actually a business based in Kent. Container Storage Units are a highly reputable company who offer a wide range of options when it comes to storage. They actually cover London, Sussex, Kent and Surrey and offer some of the most competitive prices for the peace of mind of having your prized possession protected and safe.
As well as a safe space to park up your caravan under cover, the business's site also benefits from around the clock security
Camberley Secure Storage
Address: Red Road, Camberley, Surrey, GU15 1QA
Website: https://www.cassoa.co.uk/individual-member-info/?member=1524
The next option we have to suggest for caravan storage in Surrey is one actually based in Surrey off the Red Road in the town of Camberley. The business has been in the business for more than 15 years and offers hard standing plots. Notably, the site has been given s Silver Award from CaSSOA.
In terms of security, they offer fully monitored CCTV, a high perimeter fence and bank around the site and one single entrance point through a security gate. All that and the site is always manned too.
Final Thoughts
Although there may just be two options at the moment for caravan storage in Surrey and the general area, these are great choices. We have selected these because they are reputable, experienced and offer great facilities for great prices.
If you are looking for caravan storage in other parts of the country, take a look at some of our other guides like this one to areas like Kent, Essex and Glasgow. If you would like to store your caravan abroad, we also have guides to caravan storage in Spain and France.
Whatever you choose, you will be glad you made efforts to really protect your investment and have the benefit of a working caravan you can use for many years to come.