A caravan is the perfect way to explore the great all that's great and beautiful in and around the UK. You are faced with the problem of where you are going to keep it when you're not using it. Perhaps you're thinking like most people that you can just keep it on your driveway or to the front of your house. However, contrary to what you may think, that's not actually the safest place to leave your tourer. The places where most caravan thefts take place are on driveways and motorway service stations. Fortunately, there's purpose-built caravan storage Plymouth and Somerset-based facilities just for caravans and other touring vehicles.
Worried about the cost? Check out this post. As you'll see from the following guide to caravan storage spots, it doesn't matter whether you live in the county or just like to use it as a starting point for your holidays. Facilities can be found anywhere from Taunton to Glastonbury and Bath to Wells and beyond. Many are approved by CaSSOA, so you can always have peace of mind your home away from home is safe from harm.
Caravan Storage in Somerset
Somerset Caravan Storage
Address: Somerset Leisure, Brean Farm, Warren Road, Brean, Somerset TA8 2RR
Website: https://somersetleisure.co.uk/somerset-caravan-storage/
Based at Brean Farm, Somerset Caravan Storage is run by Somerset Leisure, who own and run three caravan parks, a caravan repair centre, still grow crops and keep cattle for beef, sell motorhomes and caravans in addition to the storage facilities they offer. Their storage services are available at two of their sites, Brean Farm and Westbrook Farm caravan park, where you are given the option of either seasonal or year-round storage for both single and twin-axle tourers.
Along with the necessary space to keep your leisure vehicle safe when you're not using it and providing a great starting spot for a holiday, you also get the benefit of:
CCTV monitoring 24/7
Towing service (from Brean Farm only)
Experience and reliable service
For more information about their caravan storage, contact them on info@somersetcaravanstorage.com
Southfork Caravan Park Storage For Touring Caravans
Address: Southfork Caravan Park, Parrett Works, Martock, Somerset TA12 6AE
Website: https://www.southforkcaravans.co.uk/caravan-storage-somerset
Southfork Caravan Park can be found nestled in a rural and tranquil area of Somerset, central to South Petherton and Martock. It has 27 level pitches for tents, motorhomes and caravans and even offers some holiday homes and a glamping cabin. As well as place to pitch up when you're using your caravan or other tourer, though, they also offer caravan storage when you're not.
Some of the special features and safety measures in place at Southfork Caravan Park Caravan Storage includes:
Electric hook-up for use for after or before a journey
Waste disposal access
20% Discounted caravan pitch prices
Parts and Accessory shop on site
Workshop on site, offering servicing and wash and wax options for your caravan
Security barrier access
Old Oaks Touring & Glamping Caravan Storage
Address: Old Oaks Touring & Glamping, Wick Farm, Wick, Glastonbury, Somerset BA6 8JS Website: https://www.theoldoaks.co.uk/touring-somerset-camping/seasonal-touring-somerset-storage/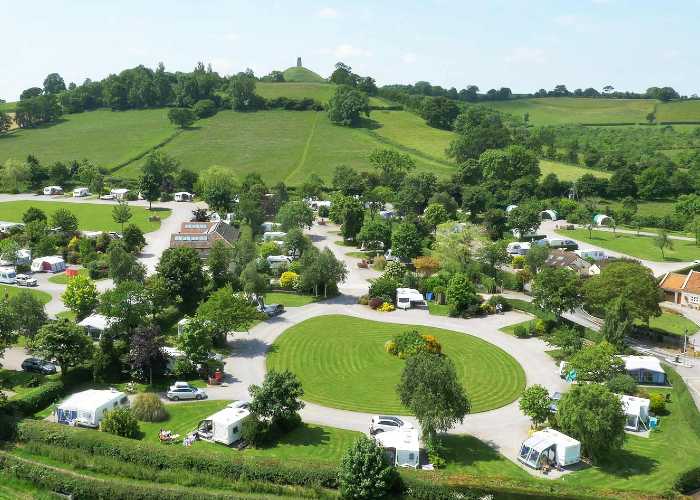 Old Oaks is an award-winning, 5-star tourer, camping and glamping site situated in amongst some of the most amazing countryside in the UK. As well as plenty of place to store your caravan though, the site also offers caravan storage.
Some of the exceptional security measures put in place by Old Oaks includes:
Only park staff are allowed access to storage yard
Storage yard has an alarmed gate
Management and/or wardens are always on site
Caravan owners are not allowed access to the caravan storage area
Towing service
J26 M5 Caravan Storage
Address: J26 M5 Caravan Storage, Foxmoor Business Park, Chelston Near Wellington, Somerset TA21 9RF Website: http://www.j26m5caravanstorage.co.uk/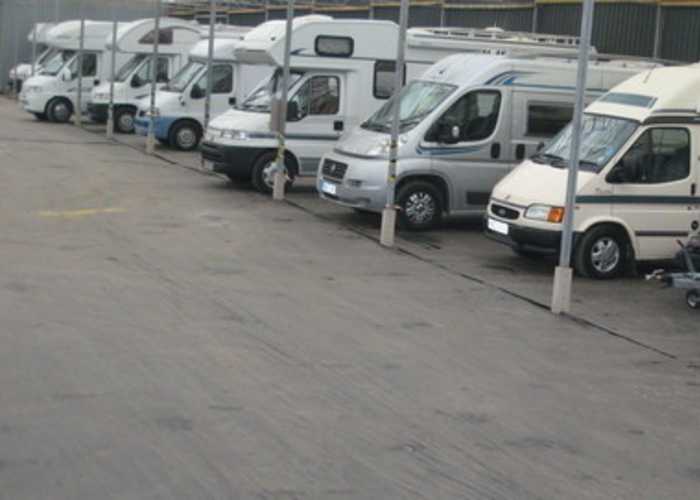 J25 M% Caravan storage is a relatively new and very secure location located in the Foxmoor Business Park in the Somerset town of Chelston, not far from Wellington. The name is derived from the fact it can be found around 200m from the M5 Junction 26. They have received the CaSSOA Gold award, so you know they are considered safe by an industry-recognised accreditation organisation. Your touring vehicle, whether it's a motorhome or caravan benefits from its own individual bay.
As noted above, this is a very secure storage facility and has a number of special safety measures and features in place that all vehicle owners benefit from including:
Electric steel roller-shutter door
Swipe card access
Cutting-edge security system
CCTV webcam
Security guard on site
Electric mains access for maintenance and vacuuming of tourers
Customer toilet
Washdown area with free water and power for tyre inflators and pressure washers
Free Wi-Fi access
Caravan and motorhome repairs, servicing, accessories, valeting and tyre fitting
Canteen serving home-cooked meals, freshly prepared baguettes, coffee and tea
There is also an outdoor storage facility too.
Marchants Hill Caravan Sales and Storage
Address: Marchants Hill Caravan Sales and Storage, Marchants Hill Farm, Marchants Hill, Gurney Slade, Radstock, Somerset BA3 4TY Website: https://www.marchantshillcaravans.co.uk/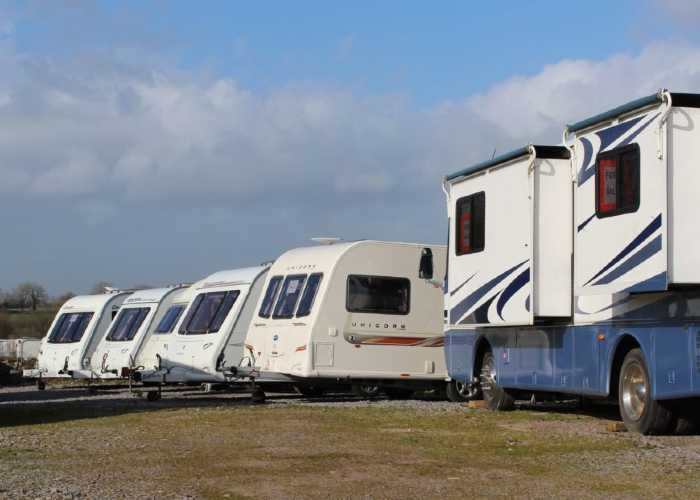 Located between the Somerset towns of Bristol and Shepton Mallet off the A37, Marchants Hill Caravan Storage is a family-run business that offers safe and secure site for all leisure vehicles, including caravans, motorhomes, campervans and boats. There are seasonal, short term and long-term contracts available and the facilities there have received the Gold Standard approval from CaSSOA.
All vehicles receive a hardstanding pitch and the main security and special features offered by the site includes:
Owners live on site, so are always present
Easy and flexible accessibility
24hr CCTV surveillance
On-site repair centre for touring vehicles
Longacre Caravan Sales Caravan Storage
Address: Longacre Caravan Sales, Newport Hill, North Curry TA3 6NJ
Website: http://longacrecaravansales.co.uk/storage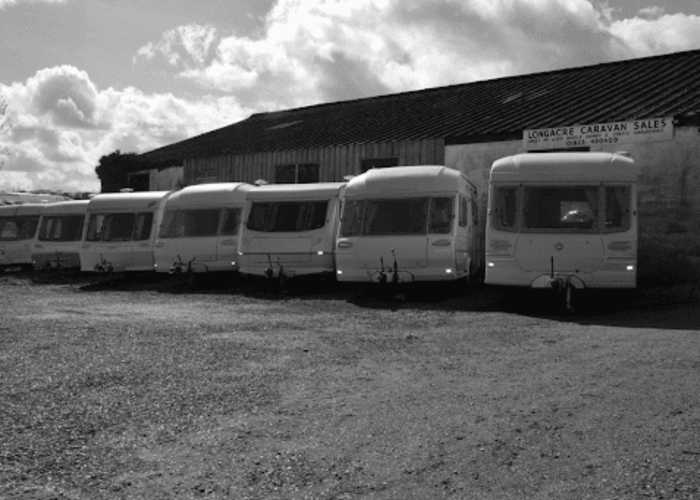 Longacre Caravan Sales is a long-established business that's gone through a number of changes over the years. Most recently it was taken over by new management in 2014 and focuses on the sale of touring caravans now. In addition to this though, they also offer outdoor and indoor caravan storage areas. They offer a selection of affordable contracts so it's not too difficult trying to find the right kind of caravan storage solution for you.
As part of their caravan storage facilities, they offer special features and safety measures including:
CCTV surveillance around the clock
Both outdoor and indoor facilities are secured by alarms
A caretaker on site
Out-of-hours access for the collection or return of caravans
Repair centre
Spare parts
There are clearly plenty of options for caravan storage in Somerset. We have highlighted the facilities and businesses above because of their availability and high-quality services, so whichever you choose we are sure you will get the benefit of a safe and secure place to keep your new pride and joy. If you're interested in caravan storage elsewhere though, please be sure to check out some of the other guides we have here at Caravan Helper, including Stoke on Trent, Essex, Cornwall and Kent caravan storage. If you're looking to store your tourer abroad so you have a starting point for a holiday in continental Europe, you should also check out our guides to caravan storage in France and Spain.