Are you looking to or have you already bought a new touring caravan? Are you excited to get out on the road and explore the English countryside (and possibly even beyond)? Wait, though, have you given any thought as to where you are going to keep it stored when you are not using it? While you may think in front of your home or on your driveway is a safe enough place to keep it, it's worth noting that according to various studies it was found most caravan thefts occurred at motorway service stations and on owner's properties.
Fortunately, there are plenty of alternative options out there for caravan storage. Manchester has various purpose-built sites, many of which with approval from the Caravan Storage Site Owner's Association or CaSSOA. Whether you live in Wigan, Ashton-under-Lyne, Oldham, Rochdale, Bolton, Bury or even Manchester the city itself, there are safe and secure sites for you to keep your caravan or other leisure vehicle safe. If you are concerned about how much it may cost, we've produced a handy guide you can read here. If, though, you are ready to find the perfect storage spot for your caravan, please check out the following guide.
Caravan Storage in Manchester
A1 Secure Storage
Address: A1 Secure Storage, Carrington Business Park, Manchester Road, Carrington, Manchester M31 4DD
Website: https://www.a1securestorage.co.uk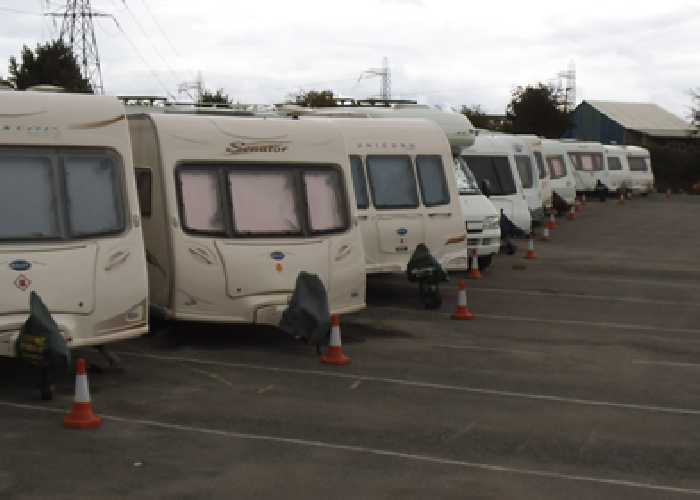 A1 Secure Storage, based in Manchester, family-owned and run, offers a wide range of storage facilities. This includes container storage for business and domestic purposes, along with caravan and motorhome storage. Their caravan and motorhome storage come with the seal of approval and Gold Award.
Each individual leisure vehicle storage pitch is hardstanding, marked and numbered with floodlighting throughout the site. In addition to these features, storing with A1 Secure Storage offers comprehensive safety measures and special facilities such as:
Electronical recording, logging in and out of site
Biometric fingerprint-controlled access
Vehicle identification and photographic system
Fully manned
Self Storage Tameside Caravan Storage
Address: Self Storage Tameside, 150 Holland Street, Denton, Manchester M34 3GG Website: https://www.selfstoragetameside.co.uk/caravan_storage.htm
Self Storage Tameside offer caravan storage along with their other comprehensive storage solutions. They are based around 4-miles of south-east Manchester, easily accessed from M60 Junction 24. All pitches for caravans and motorhomes offered by the site are on concrete, meaning there are no muddy and wet fields to navigate across. They are a member of the Self Storage Association, otherwise known as the SSA.
Along with the above and a wide range of storage duration options, you also get the benefit of the following safety measures and special features when you store with Self Storage Tameside's Caravan Storage:
24-hour CCTV surveillance
Easy access and manoeuvring
Generously sized parking bays
Fenced perimeter
Locked location
Fairwood Leisure Storage
Address: Fairwood Leisure Storage, 659 Radcliffe Road, Bolton, Lancashire BL3 1AN
Website: http://www.fairwoodleisurestorage.co.uk/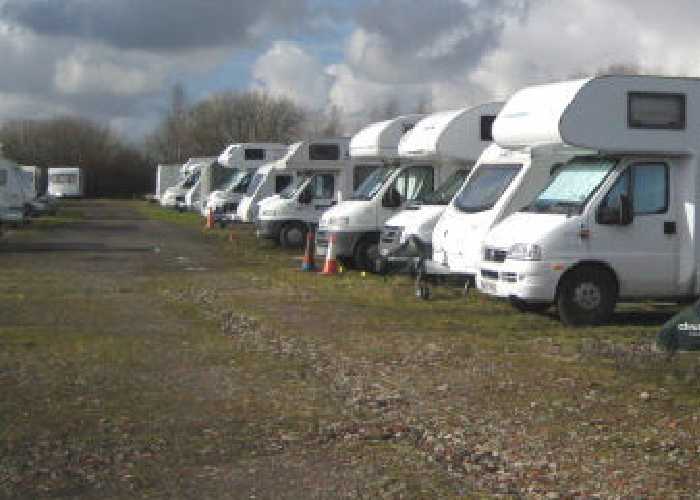 Based in a semi-rural but purpose-built location, Fairwood Leisure Caravan Storage has been in business since 1992 and provides secure and safe storage for caravans or motorhomes, as well as other leisure and utility vehicles such as horse boxes, boats, catering units, domestic trailers, trailer tents and camping trailers etc. It has received the highest grading of Gold Award from CaSSOA.
All pitches are based on level and clean hardstanding surfaces with a generous space of 3-metres all round the vehicles so you can gain access to them without moving them from the pitch. Storing your vehicle with this business means you benefit from the following excellent safety measures and special features:
CCTV surveillance
Electronic security gate-controlled entry
4-metres high security fencing around the perimeter, topped with razor-sharp wiring
Perimeter earth mounds
Water points
Electricity points for repair and maintenance
Mossley Caravan Storage
Address: Mossley Caravan Storage, Manchester Road, Mossley OL5, 9BL
Website: http://www.mctsmossley.co.uk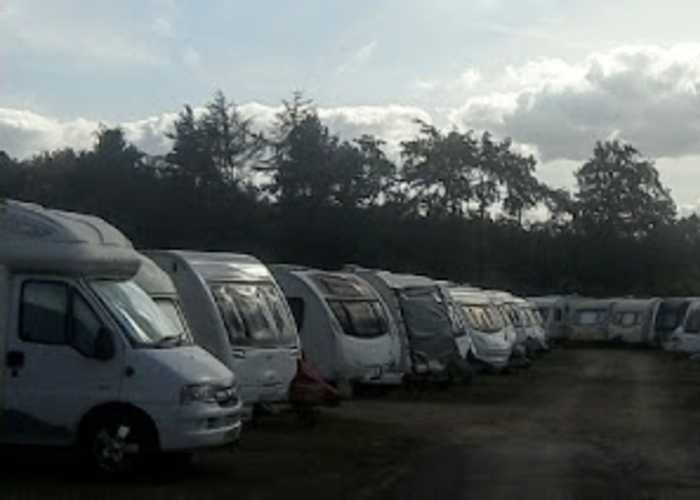 Mossley Caravan Storage have been in business as a caravan and motorhome storage site for more than 25 years. They offer drive on-drive off pitches that can be accessed 7-days a week, during the site's opening times. All pitches are hard standing and as well as caravans and motorhomes they also cater to trailers too. Along with storage, they also offer caravans for sale, will buy caravans and provide a brokerage service.
For more information about their caravan and motorhome storage facilities and features, please contact the owners directly.
Carrington Caravan Storage
Address: Carrington Caravan Storage, 18 Buckingham Grove, Altrincham, Cheshire WA14 5AH
Website: https://www.carringtoncaravanstorage.co.uk/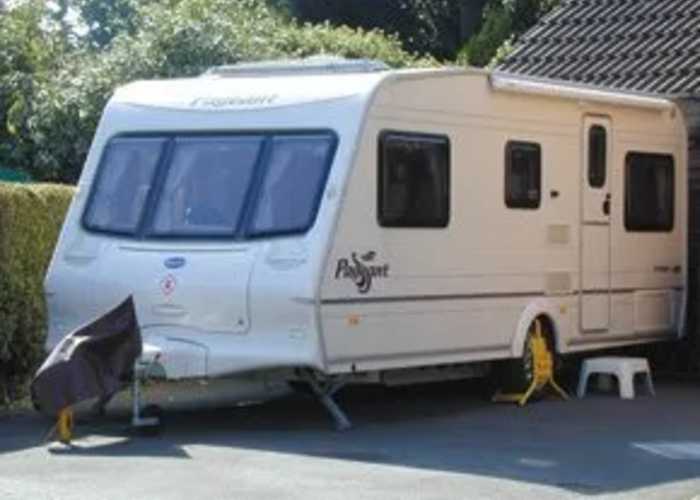 Carrington Caravan Storage is a business that has been operating since 1986 and is based in the Cheshire town of Altrincham, outside Manchester. They are a family-owned and run firm who have extensive knowledge and experience storing all kinds of leisure vehicles, so not just caravans and motorhomes, but trailers, boats and even catering vans too. To avoid your pride and joy getting stuck in the mud, all the pitches on site are all level hard standing.
As well as the above, you also get the benefit of extensive security measures and special facilities, including:
24-hour manned security
Access to the site 24/7
Secured storage compound
As you can see, there are plenty of options for Caravan Storage throughout Manchester. You can rest assured that the site's we chosen have been selected because of their reputation, CaSSOA Awards, pricing and availability as well as the extensive security measures they have in place. Depending on where you are based or where you like to travel in your tourer, if you are looking in the Manchester area, one of these would be ideal.
However, if you are looking for caravan storage elsewhere in the country, you will find informative guides to these on Caravan Helper. We have covered many popular locations up and down the UK, including Essex, Kent, Glasgow, Stoke on Trent, Hampshire, Bristol, Somerset, Dorset, South Wales and Northamptonshire among many more. If though, you like to explore continental Europe, we also have guides to caravan storage in Spain and France. This helps to save a lot of time and hassle towing your leisure vehicle from your home or UK-based location to your holiday destination.