Are you the proud owner of a brand-new caravan or motorhome? Well, congratulations. The world is your oyster. What do you do with your shiny new and (probably) very expensive tourer, though, when you're not out on the road? You could do what a lot of others do and just park it up beside your home on your driveway or outside. However, considering most caravan and touring vehicle thefts occur either at people's homes or motorway service stations, we would advise against it. Rather, if you live in the west country, we would suggest you consider the caravan storage options there are available in Bristol.
If you're worried about the expense, you can take a look at this post which answers the question, how much is caravan storage?. In the following guide, we've gathered together the best and most accessible caravan locations Bristol has to offer. As many of these organisations have been approved by the CaSSOA, or the Caravan Storage Site Owners' Association, you have the assurance your touring caravan will be looked after properly when stored away.
Caravan Storage in Bristol
Greencrest Storage Facility
Address: Greencrest Storage Facility, Haybow Farm Hewish, W-S-M, North Somerset BS24 6RD
Website: https://www.greencreststorage.org.uk
Greencrest Storage Facility is a family owned business run by Pauline and Robert, who provide safe and competitively priced caravan, motorhome and boat storage in North Somerset, just 1 minute from junction 21 of the M5. The site is generously sized as it covers 5-acres and all storage pitches are hardstanding. As a sign of its commitment to safety and security, the site has been awarded the Gold Standard from CaSSOA.
The special features and security measures Greencrest Storage have in place for your pride and joy leisure vehicle includes:
CCTV monitoring
The option for overnight accommodation, if required, at Haybow Farm. This is a 1960's farmhouse based on site and offers tea and coffee making facilities and a TV and all rooms are en-suite and continental breakfast is included in the price.
Wash-down service for your caravan so it's clean when you come to collect it
Bristol Caravans Outdoor Storage
Address: Bristol Caravans, Northam Lane, Almondsbury, Bristol BS32 4JW
Website: http://bristolcaravans.com/storage/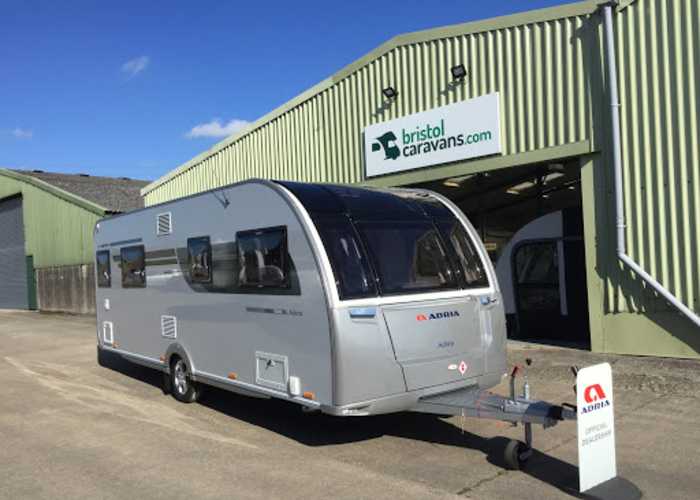 Bristol Caravans is a Camping & Caravan Club, Caravan Club and National Caravan Council Approved business that sells caravans and motorhomes to the residents of Bristol and throughout the county. In addition to selling leisure vehicles, they also offer outdoor and indoor storage you can use when you are not on the road or holidaying in your tourer.
In addition to the individual storage bays of 10ft wide by 30ft long, the outdoor pitches are based on well-drained gravel with ongoing weed control in place. The site provides the following special facilities and security measures:
Remote contact centre overseeing 24/7 365-days a year monitoring
Perimeter ditches
8ft high security fence
8ft banks with black thorns
Elsan wastewater disposal
Washdown services with a free tap and pipe
Electric hook-up for cleaning and vacuuming purposes
Full servicing and repairs available at the on-site workshop
Home Farm Equestrian Centre, Caravan Storage Centre
Address: Home Farm Equestrian Centre, Brockhampton Nr Swindon Village, Cheltenham, Gloucestershire GL51 9RS
Website: http://www.homefarmequestriancentre.co.uk/caravan-storage/
Formerly Home Farm Equestrian Centre, as the name suggests was used as an equestrian competition centre. In 2014, the business operations changed, and the building was converted for use as a storage space for leisure vehicles such as campervans, caravans and motorhomes among others. They hold a Gold Standard CaSSOA membership rating and have enough space for 31 vehicles at the same time in the indoor storage building and a limited number of generously sized bays outdoors too.
There are numerous security features and extra facilities you get the benefit from at Home Farm, including:
Controlled door access to storage area
Emergency and fire light systems
Sufficient number of fire extinguishers
Washdown service
Compressed air line
24-hour CCTV surveillance
West Country Park Home Estates Ltd Caravan Storage
Address: West Country Park Home Estates Ltd, Moorhouse Lane, Hallen, Bristol BS10 7RU
Website: http://www.westparkhomes.co.uk/CaravanStorage.htm
West Country Park Home Estates limited is a park home sales and park estate management business that serves the west and south west of England as well as Wales and has been operating for more than 35 years. They also offer secure caravan storage throughout the year alongside their sales office in the Bristol area of Hallen.
For the competitive rates their caravan storage options are available, you get the benefit of safety measures and special features such as:
Alarmed Double-entry gates
Enclosed facility
Second gate remains locked 24-hours a day and access are only possible with a special key code
7-days a week, 365-days a year access from 8am to Dusk.
CCTV Surveillance 24-hours a day
MHC Storage
Address: MHC Storage, Smallway, Congresbury, Bristol BS49 5AA
Website: http://www.mhcstorage.co.uk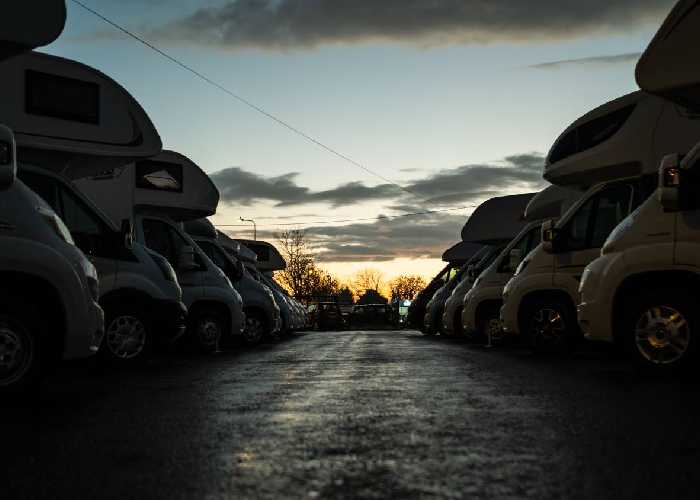 MHC began life as a caravan and motorhome dealership in 2010. Along with new and used touring vehicles, it also offered for hire motorhomes and caravan storage. As the business became successful, the MD established the Motorhome Holiday Company. This business followed in the footsteps of the original one with a focus on local, simple services owned and run by the family.
The storage side was always tricky, because they obviously wanted somewhere safe and secure that was easy to maintain, but that also was adequate for motorhomes and caravans to stand on. Recently, they opened their Smallway site and a fully purpose made boat, motorhome and caravan storage facility.
As a Gold Standard approved CaSSOA site, MHC Storage offers some of the most comprehensive storage solutions for caravans and other leisure vehicles and depending on the plan you sign up for you can get the benefit of the following:
Floodlit entrance
Key card-controlled and tracked entry
Electronic, locked gate
Remote access
Access to vehicles and storage facility late nights on Friday and Sunday
CCTV surveillance
Preparation pad use when returning and collecting
Access to fresh water
Gas level and water fill check before its used
Cushion and mattress turnover
Internal inspection for rodents
Monthly bird lime and wash
Hook-up and battery charging
Visual inspections on a monthly basis
Managed storage – they will park it for you
Exclusive valeting parking service behind an extra drop-post security
Tyre distortion prevention by engine starting and driving regularly
Habitation check approved by NCC for free, if booking for more than 12 months
Clearing snow off vehicle in winter
Powering up of water and heating systems on monthly basis
Chassis service arrangement
Local MOT delivery service.
Marchants Hill Caravan Sales and Storage
Address: Marchants Hill Farm, Marchants Hill, Gurney Slade, Radstock, Somerset BA3 4TY
Website: https://www.marchantshillcaravans.co.uk
A family owned and run business, Marchants Hill Caravan Storage is based on Marchants Hill Farm and offers safe and secure storage for caravans, boats and motorhomes. They have achieved CaSSOA approval and offer a range of seasonal, long- and short-term contracts and very competitive prices. All vehicles are given a hardstanding pitch.
In addition to the storage space itself, Marchants Hill offer great security and extra features, including:
Owners live on site, so the storage facility is never left completely unattended
24-hours CCTV surveillance
Flexible access for vehicle owners to their vehicles and the storage facility
Conclusion
As you can see from the above guide, there are plenty of great options for storing your caravan in Bristol whether you live in the local area or are just like holidaying there. We have chosen each of the sites listed because of the high-quality service they offer. They are all secure and customer-focused businesses and we are sure you will be able to find one that meets your needs and budget.
If though, you are interested in finding caravan storage closer in other parts of the country, we have put together guides for caravan storage in areas such as Essex, Kent, Cornwall, Dorset, Hampshire and even Stoke on Trent.
Even if you are considering a holiday abroad and don't want to have to tow all the way across to your destination, we also have guides on Caravan Helper regarding caravan storage in Spain and France.