Caravanning is a lot of fun and adventurous, but it also involves a whole lot of hard work. At Caravan Helper, we know this only too well, which is why we have put together this guide of 19 awesome caravan hacks that will help make the experience a lot more comfortable, give you some storage ideas and most importantly, enjoyable for everyone. A lot of these will also work well as camping hacks.
List of Caravan Hacks
1. Use Fans Inside Your Awning
Fans make for a better experience overall, and puts everyone in great moods, too much sunshine and heat can be a problem if you have an awning setup. Sure, the awning will provide shading, but it can still get quite muggy and sweaty.
A great option is the KOBWA Tent Light Fan . The reason we chose this one is because it's a multifunctional unit, that not only serves as a fan, in line with this hack, but also is a functioning light. Perfect for those late nights, early mornings and dull weather conditions.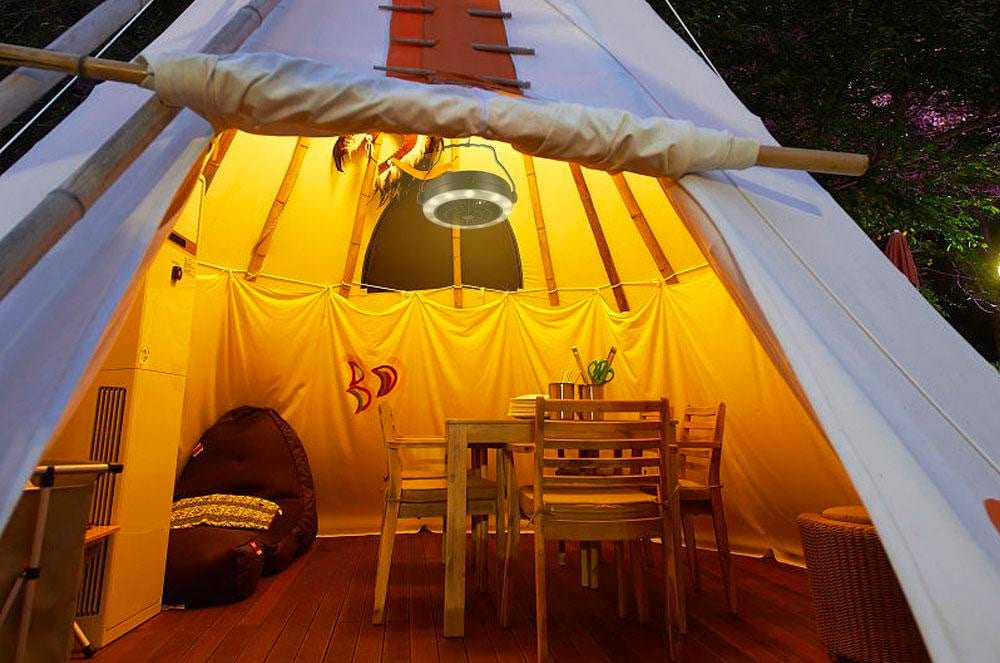 It's extremely lightweight, portable and benefits from being rechargeable battery powered and can be hooked up via USB.
2. For Cold Weather Use an Awning Heater
Obviously, when you are caravanning in the UK, it may be that the scenario outlined above where there's beautifully hot sunshine is a rarity. For colder weather then, you need a heater. This hack is particularly useful for those times late at night when you're sitting up watching the stars or when you first get up in the morning and don't want to be hit by that dawn chorus chill factor.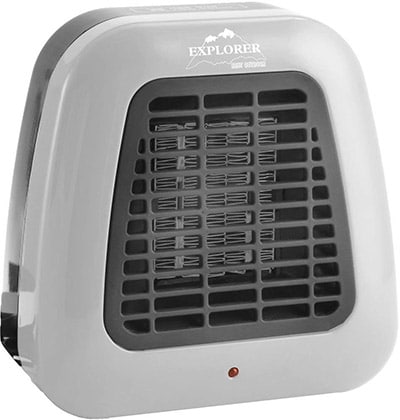 Fortunately, we have already posted a lot of information about caravan awning heaters.
3. Camper Shower for the Dog
We wanted to make sure your pooch was well looked after too. A camper shower is ideal as a portable cleaning station. Although there are more sophisticated full-on camping showers that you can get, camper-style models tend to be less expensive and are just a simple and easy way to clean off at the end of a busy, messy day out and about.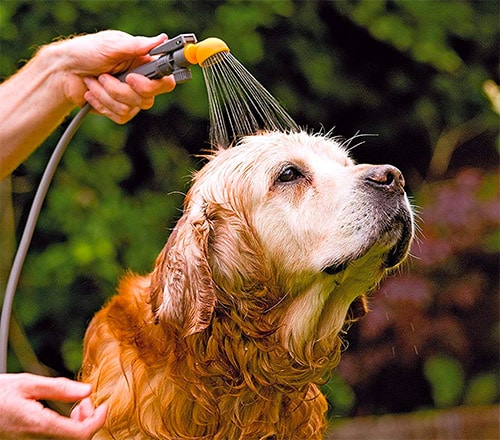 A great portable shower that's worth investing in is the Hozelock PortaShower, this is a great multipurpose accessory has a 7L capacity water bottle and comes with a lockable flow control on/off handle, carry strap and spray head.
4. Pre-Cook as Much Food as You Can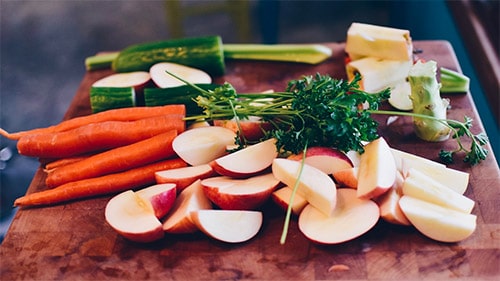 This is one of our caravan hacks to make your holiday go nice and smooth. Although we all love home-cooked meals made from scratch, this is a lot harder to achieve when you are on the road in your caravan. It's best then to pre-prepared and pre-cook stuff before you head out on your holiday. You will find a lot of great recipes out there that can be used to cook meals while you're in your tourer.
5. Games and Activities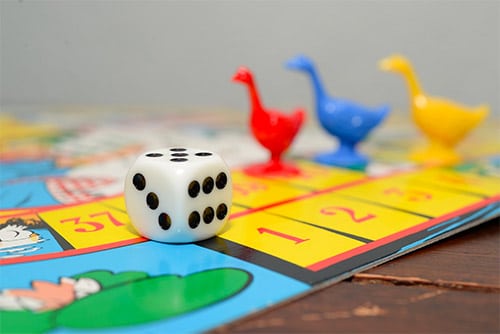 Now, a lot of your time on the road will involve getting out and about and exploring the world. However, there will be those times when you and whoever else travels with you are stuck inside, because of the great British summertime rain.
For times like that, you may be quick to look at your phone, tablet or other devices. If you are really trying to get back to basics, you need to think of other ways to entertain you and your holiday companions.
Good old-fashioned board games and playing cards are ideal for situations just like these. Depending on who will be playing, you could choose games like Monopoly, Scrabble, Cheese, Draughts and Travel Pursuit. Playing cards are great because one pack can be used to play a versatile range of fun games. This is also a great way to get everyone involved in some family bonding time.
6. A Caravan Checklist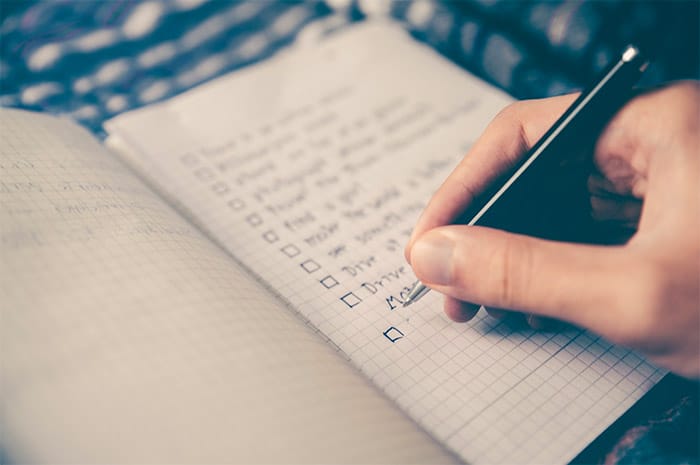 It's a great idea to create your own caravan checklist and keep it so you can use it for your next holiday. The best way to do it is by starting with what you had on the last caravan trip you took, then add items to it or take some away. This will help you to make sure you don't ever forget any home comforts and by repeating the process for the next few holidays and trips you have in your caravan, you will have the ultimate checklist. Our packing checklist can be used as a base.
7. Pick a Caravan Park with a Playground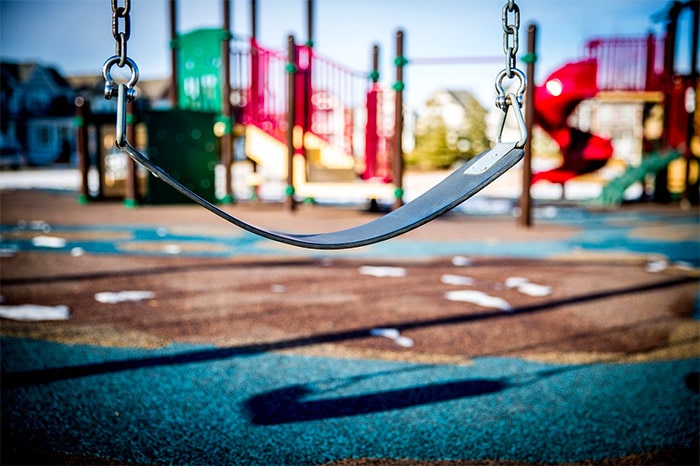 When you take the kids on a caravan holiday, you need to cater to them all. Especially the kids, as there will be times when there's a lot of sitting around. That's why it's best to make sure the caravan parks you choose to stay at have playgrounds of some kind for your little ones to burn off all that excess energy. This is one of our tips to make your holiday that bit easier.
8. Limit the Number of Toys You Take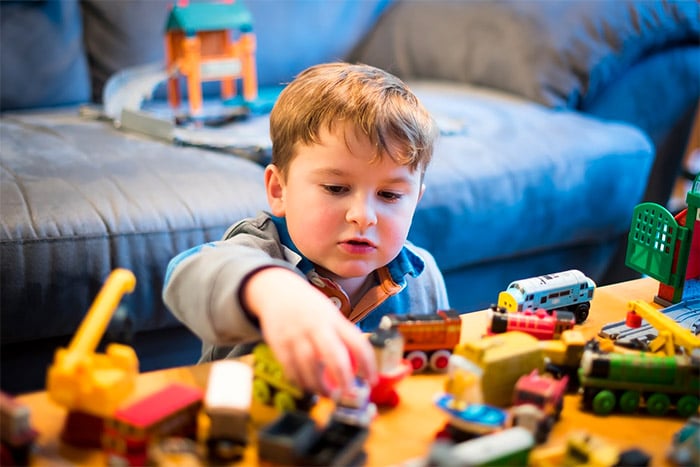 Peace and quiet are great on holiday, especially when you are in a more confined and small space like a caravan. In order to fight against the boredom, your kids will feel sometimes, you may be tempted to take as many of their favourite toys as possible. That might now be such a good idea, though. Unless of course, you enjoy hurting your feet and losing any available free space you have, to stuffed animals and bits of plastic.
9. Choose a Suitable Caravan Layout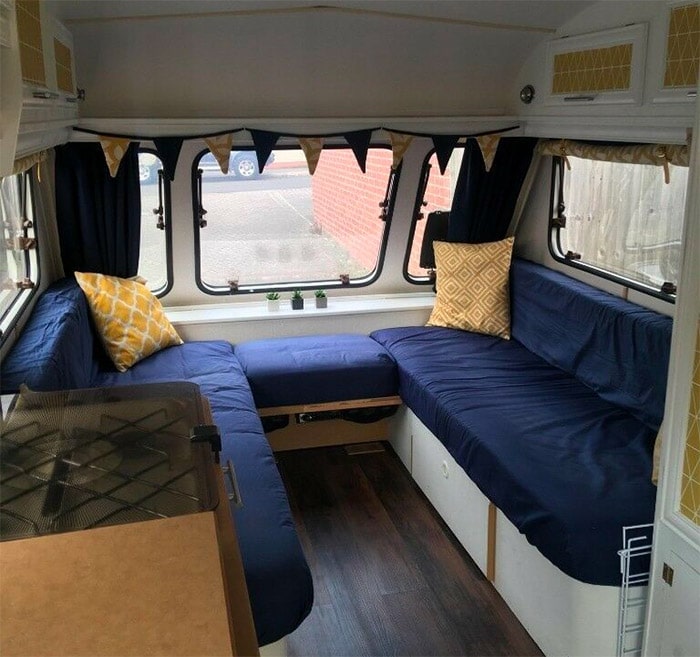 This hack can help you prepare for an enjoyable family caravan holiday way before you've even bought your touring vehicle. During the buying process, you need to have a good look around at the options open to you to try and find the best caravan layout for your whole family, and formulating an idea of where you are all going to sleep and if there will be enough room for you and the other adults with you to sit and relax at the end of the day when the little ones are sleeping.
10. Choose a Big Awning
One accessory that is always worth investing in when you are planning for a caravanning holiday for you and your family is an awning. Ideally, finding the biggest that you can afford and that your caravan can support is best. It's hard trying to get the kids to sleep and still having a place where you and your partner or any guests joining you can relax. An awning helps make that much easier.
If you have older kids, you could even use the space created with the awning as a makeshift bedroom for them. They'll really love sleeping out in it, as it's like sleeping under the stars in a tent.
11. Be Prepared for Wet Weather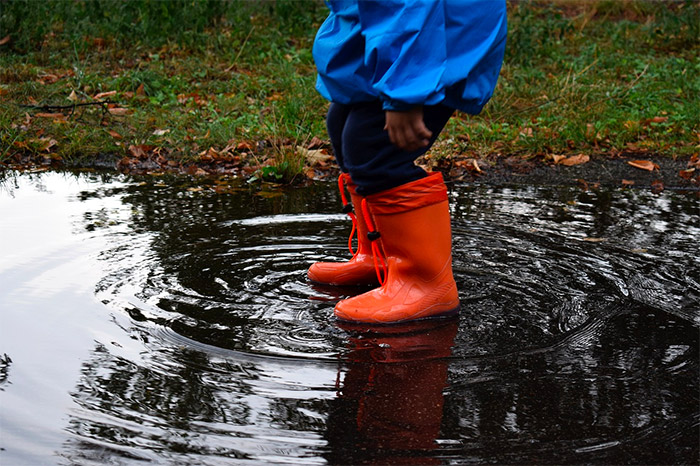 Even if there has been great weather recently, one thing you can guarantee about Britain, especially during summer, is that you are never far away from wet weather. So, rather than being caught out unaware in a cold damp shower, make sure you are prepared for the worst. After all, water and grasslands just make more mess for you to clear up. Invest in waterproof clothing, including jackets/macs and wellies.
When you find you are stuck in the caravan because it's too wet, you could bear in mind one of our earlier hacks and play board games and playing cards. You could also invest in a Netflix and/or Amazon Prime subscription, if you haven't already. It's not ideal to always have them on their device or in front of the TV but watching a show or some movies when the rain is pouring, is better than sitting looking glum in your caravan.
12. Awning Hooks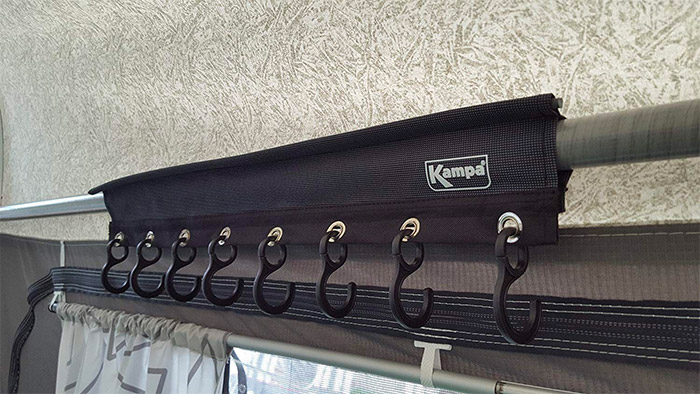 These are one of our favourite storage solutions. It's a good idea to invest in some handy awning hooks for your kids' clothes. Keeping them hanging up at all times, in the awning, will not only save some storage space, but if they are wet and muddy, you'll have to wash them and rather than bring the chance of mould and dampness into the caravan, you could hang them up out in the awning, using one of these.
13. Keep the Kids Entertained on the Journey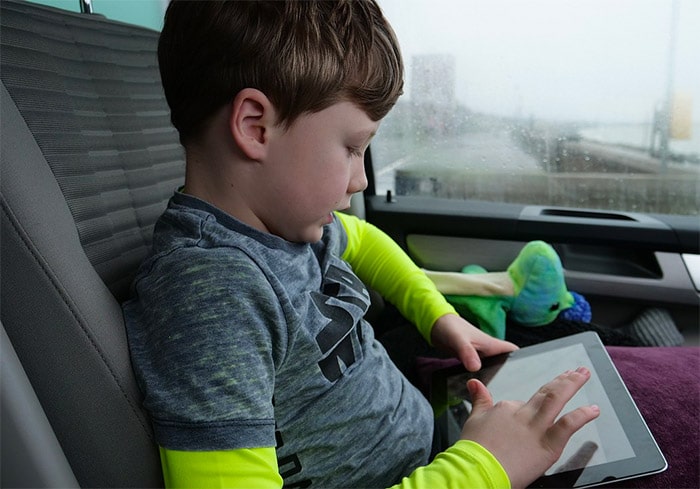 Many people consider the journey to be a great part of the holiday. When you are in the car, towing a caravan, trying to drive safely, it's not exactly enjoyable if you're kids are constantly moaning 'are we there yet?' and 'I'm booooored'. There are plenty of ways you can keep them entertained to avoid all those moans, while you press on to the caravan park.
iPads and portable DVD drivers are great ideas, but so that you are still interacting with them and spending time with them, you could employ some old-fashioned, but nevertheless, effective methods. I-Spy is a classic in-car game that kids of all ages and generations can love. It also gives you an opportunity to have meaningful conversations with your children about what you see while you're on the road.
Food is something you should pack plenty of and you should take the time to stop regularly at service stations and other appropriate areas. As well as giving you a chance to get a break, it gives your children a chance to blow off some steam.
14. Order Your Food Shopping Online to Be Brought to The Camp Site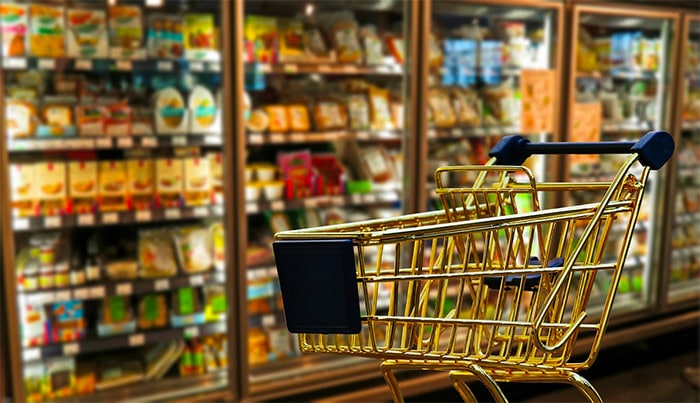 If you haven't prepared much in the way of food before leaving for your trip, or you are running low on supplies, you might not fancy heading to the local Sainsbury's or Morrisons. Fortunately, you don't have to, as all the major supermarkets will make home deliveries, even if you are currently staying at a caravan park.
15. Order Food from Just Eat or Deliveroo to be Delivered at The Caravan Site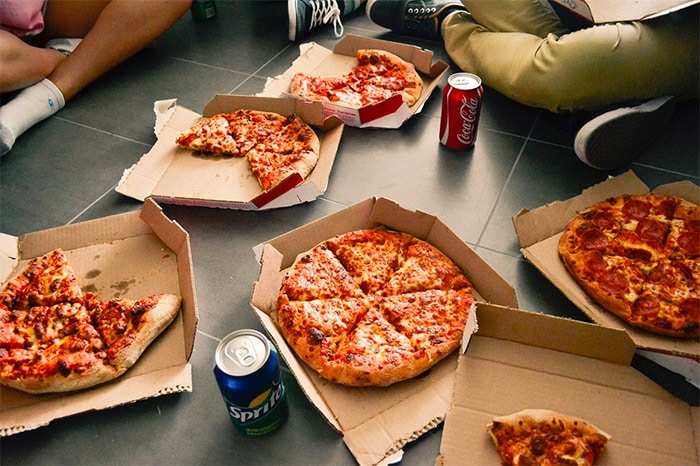 Part of the joy of being away on holiday is that you all get a break from your normal daily activities. That is no different for you parents. Rather than cooking every day you are away; you could order some food on Just Eat or Deliveroo and treat your family to a takeaway.
16. Make a Fire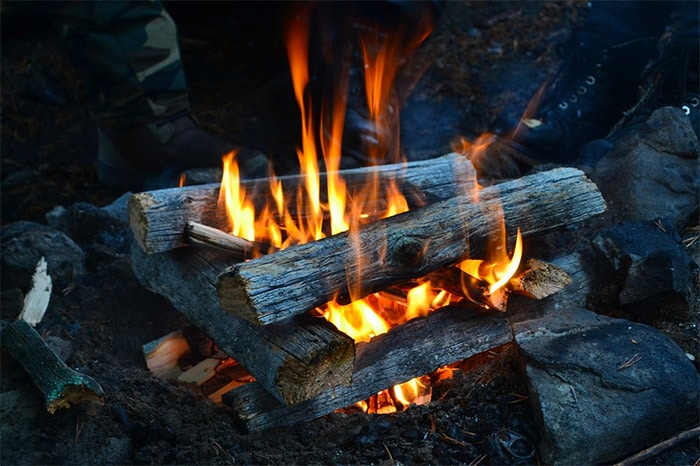 Fires are an integral part of the authentic life on the road and out in mother nature-style of holiday that you get from camping and caravanning. Although some sites prohibit the making of fires, there are many that are fine with it, if you control it and make sure it's completely out before you leave.
With a nice homemade fire burning away, you can tell scary stories at night, sing songs and enjoy toasted marshmallows. What kid, or for that matter, grownup, doesn't like toasted marshmallows?
17. Do Lots of Activities with the Kids During the Day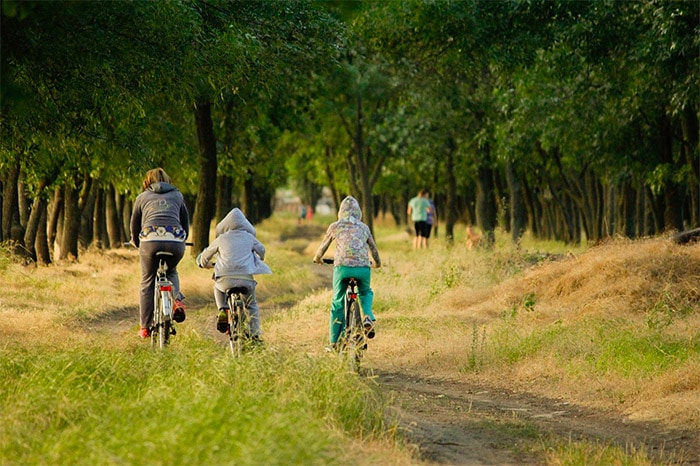 There is lots you can do when you go on a caravan holiday, so make sure you get the most out of it that you possibly can for your kids. The purpose of the holiday is to give you and your family a treat, possibly catch up on some z's and to just put worrying about day to day stuff on the back burner for a few days.
Take your children on hikes, to local parks, on adventures to spot wildlife or even cycling. Not only will you all enjoy the experience all the more if you are doing things together, but the more you do in the course of day, the more tired they will be by bed time and the better the chance will be that they get a good night's sleep and don't wake you up at the crack of dawn.
18. Go Caravanning with Another Family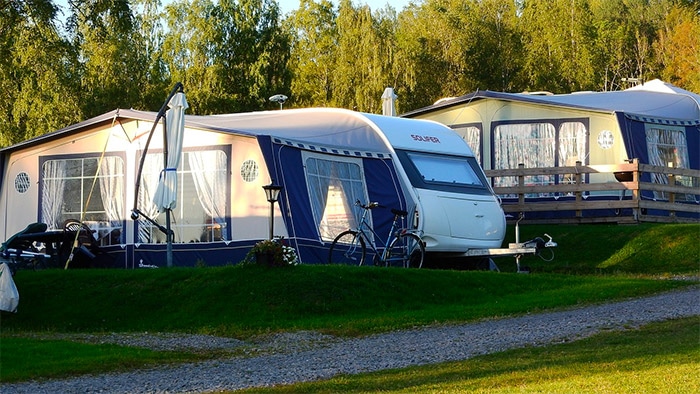 Are there other families that yours are especially close to? You could double the fun and get built-in babysitters by going on a caravanning holiday with another family. It'll take a bit more planning and organising and it will require a lot of patience and live and let live, but there are endless positives to gain from this kind of arrangement.
Not only will both your families have shared memories of the holiday, but when it comes to parents getting a bit of time to themselves, you can each take it in turns to watch all the kids while the other couple goes out for dinner.
19. Walkie Talkies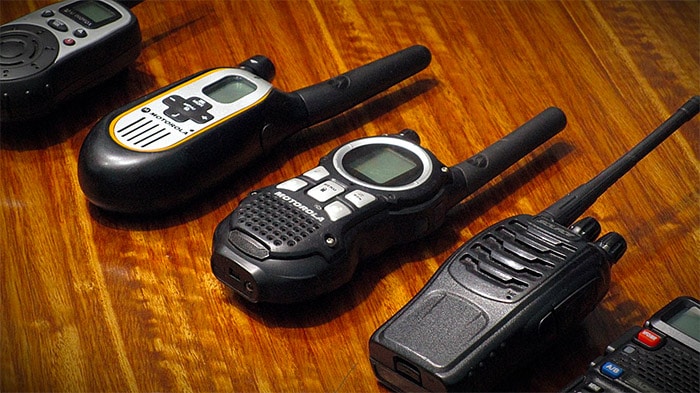 Finally, the last one on our guide is a quirky one, but what kid really doesn't like walkie talkies? That's right, there is no kid that doesn't like them. You can take that love for these portable radios and use it to your benefit. If your kids are of that age when they feel comfortable and safe exploring the area, you may still have reservations about letting them go off and explore the caravan site on their own.
You don't have to though, if you invest in walkie talkies and use them to keep track of where your children are. Obviously, it's not a guarantee that they will always be safe but having a quick and easy way to speak to them reduces the risks greatly.
20. Shower Caddy
Storage solutions are something that needs to be considered when caravanning. We have a whole different post on them but we thought a shower caddy is a great hack that is cheap and will make all the difference to keeping your caravan tidy.
You can keep all your shower gel and shampoo in once place.
21. Sticky Hooks
Another of our favourite storage ideas. These are cheap, and if they break off you can just buy another and stick it on. They can be used for tea towels, bath towels, or whatever else you can think o.
22. Laundry Bag
This is another of our caravan storage ideas that you will love. Take a cloth laundry bag rather than a plastic one. It means that it can be folded up and put away when you are not using it.
23. Roll, don't fold.
We all like to save space when caravanning and folding your clothes can really help. It means your clothes won't get as creased and means you won't have to sort through tons of other clothes. It should be easier to find what you need.
24. Storage pockets
These are one of our favourite caravan storage ideas. They can be placed inside your wardrobe or even hung from the awning poles. They are perfect for shoes.
25. Foam floor tiles
This has to be up there as one of the best caravan hacks. The last thing you want it to have your awning on some hard ground. If you take a few of these they can be easily used to create a soft floor inside your awning.
26. Plastic storage for cereal etc
Kitchen space is at a premium inside caravans. Why not shop around and find plastic containers with lids that fit perfectly into your caravan. These can be used to store cereal, pasta or rice. This means that you don't need the original container which can be far too big and it will help you save space.
27. Herbs and Spices
One of our favourite caravan storage ideas is that rather than taking all the herbs and spices from home. It might be a great idea to premix the herbs you need at home or put them into some smaller containers.
Conclusion
We hope you find the caravan hacks above useful for ensuring that every caravan holiday is a good one. Some of these can be used as RV or camping hacks.